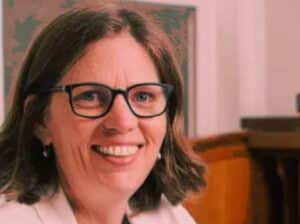 By Cassandra Fairbanks
One of San Francisco District Attorney Chesa Boudin's top aides has locked down their Twitter account after comparing people who are concerned about rising crime to the Ku Klux Klan.
Kate Chatfield, Boudin's senior director for legislation and policy, had screenshotted a concerned resident's tweet and mocked her for her concerns.
The woman that Chatfield was mocking, Michelle Tandler, describes herself as a moderate Democrat.
Tandler had tweeted, "Anecdotally, every single one of my friends right now is considering leaving SF" due to crime, she added, "My friends are scared for their children, and their husbands are scared for their wives."
First time being trolled by a San Francisco public official.

(Kate is a Senior Director at the SF DA's office.)

Guess something I'm saying is hitting a nerve. pic.twitter.com/Vu7a2MR0rZ

— Michelle Tandler 🌁 (@michelletandler) July 5, 2021
"'Husbands are scared for their wives'—your reminder that the 'crime surge' crowd shares the same ideology as The Birth of a Nation," Chatfield tweeted with a link to the Wikipedia page for the classic film.
In "The Birth of a Nation," a 1915 silent film starring Lilian Gish, the Ku Klux Klan is portrayed as a heroic group who protect white women from sexually aggressive black men.
SFGate reports that "Boudin's office declined to comment on the contents of the tweet, stating that Chatfield acted in a personal capacity and not as a representative of the district attorney's office."
"Boudin is currently the target of a recall campaign, and recall proponents widely shared and denounced the Chatfield tweet," the report added.
The declamation from the Boudin Campaign today is that you subscribe to the KKK ideology if you oppose what he is doing to the legal system in San Francisco. Absurd extremist language.

— The Campaign to Recall Chesa Boudin (@recallchesa) July 6, 2021