Seven members of the Haitian delegation to the Special Olympics have disappeared in Florida and are presumed to be avoiding their return home.
Louis Jacques Wilguens, 25, a member of the Haitian delegation to the Special Olympics event in Florida, disappeared on June 13. He is the seventh member of the organization to go missing in the last seven days. But, local authorities have stressed that their designation as missing persons was only applied to raise awareness and that no foul play is suspected at this time.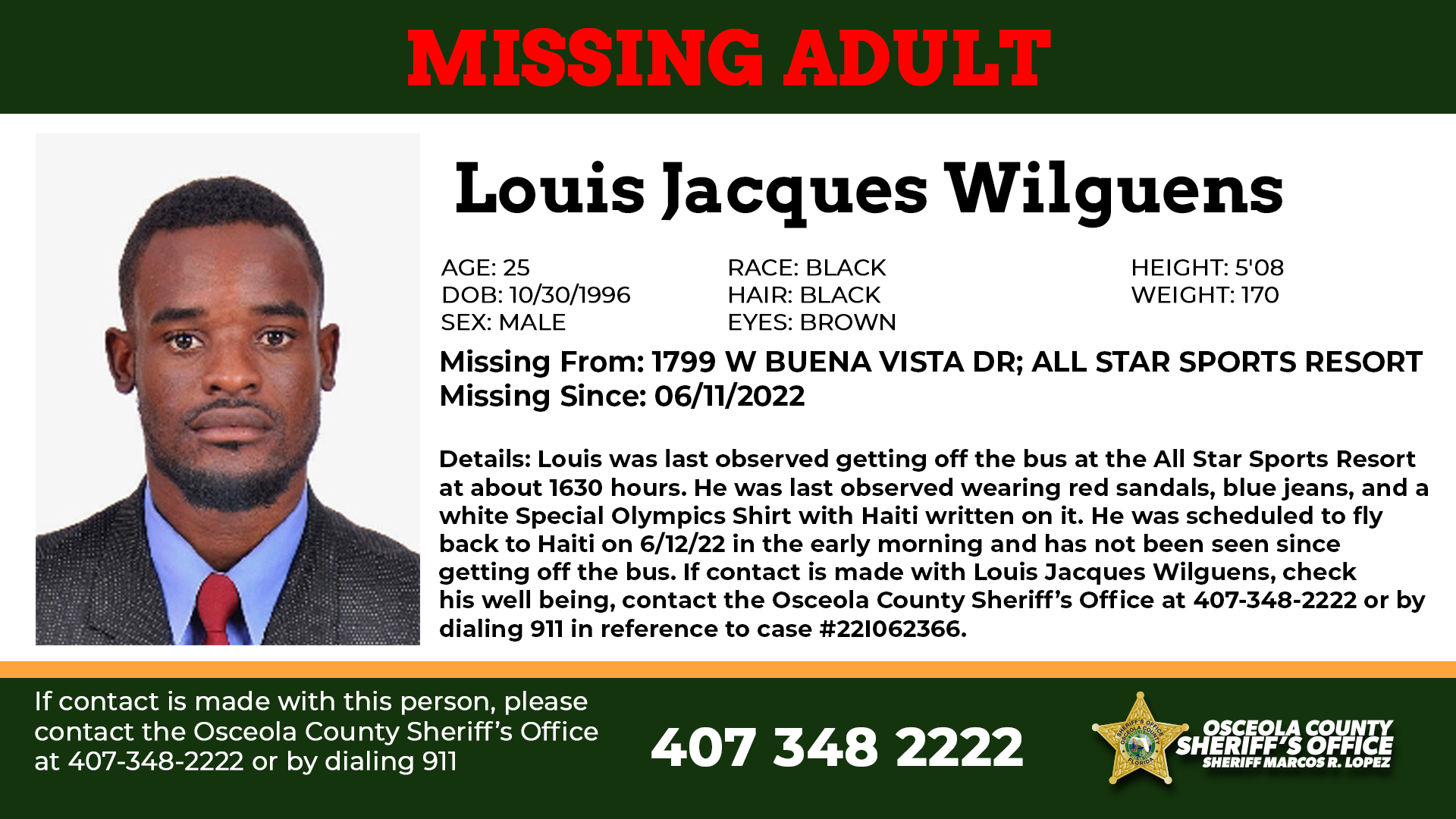 On June 7, six members of the Haitian Special Olympics soccer team — one coach and five players — disappeared after turning in their hotel keys and abandoning their belongings.
Those members — Antione Joseph Mithon, 32; Nicholson Fontilus, 28; Peter Mianovich Berius, 19; Anderson Petit Frere, 18; Steevenson Jacquet, 24; and Oriol Jean, 18 — are suspected of avoiding their return flights in order to escape the instability of their homeland.
"With these types of events and with the situation that is happening in Haiti, it's unfortunate that there are people who are going to be selfish and take these opportunities for themselves and not look at the needs of the greater community and the common good for all of us," Haiti's Special Olympics Board Chair Rachel Pierre-Champagne told the Miami Herald.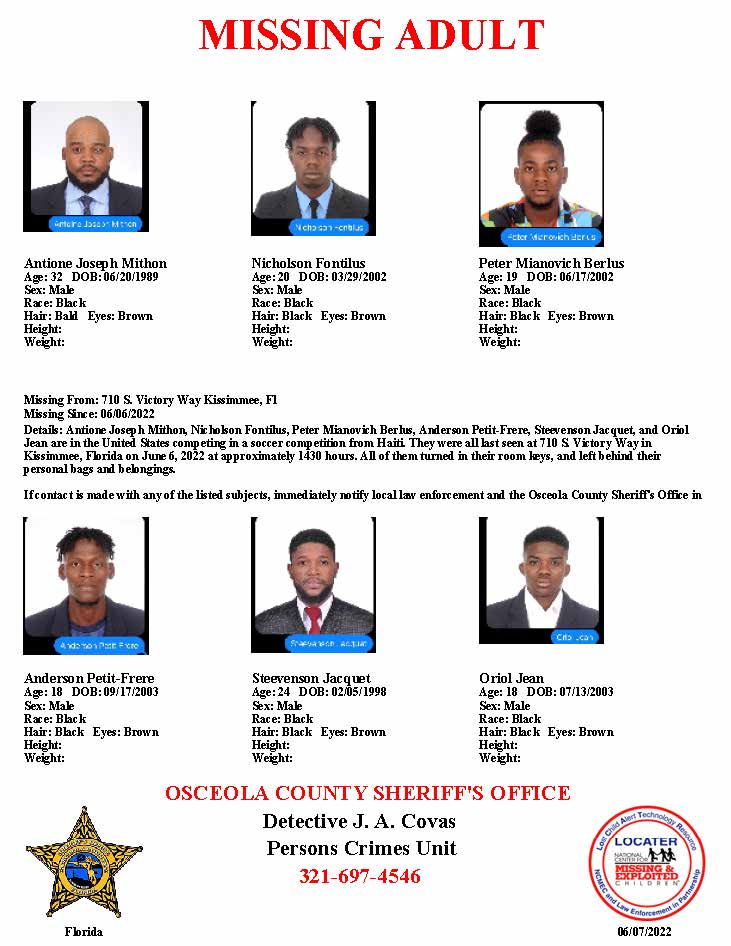 In a statement released on Facebook, the sheriff's office said they do not believe that any foul play was involved.
Incidents like these are not unheard of happening during international events. In 2021, at least nine Cubans who were participating in a baseball tournament in Mexico refused to return home. During the Tokyo Olympics that same year, Belarusian sprinter Krystina Tsimanouskaya was granted a humanitarian visa from Poland. All told, at least 61 athletes have defected — or, abandoned, as their home countries often interpret the act — during the Olympic Games.
Recent reports from the Associated Press have highlighted a booming charter migration industry in Haiti that some suspect is the product of a circular migration pattern that developed from deportations at the southern border of the United States.
Haitians who have been refused asylum or deported and returned to their place of birth have been rushing to book charter flights to South America.
The report, a joint project between the Associated Press and the University of California, Berkeley, identified three phases of this pattern. The first, which began following the earthquake in 2010, saw vast numbers of Haitians resettling in South America. Following the COVID-19 pandemic and the associated economic decline in these regions, many chose to uproot and travel north to the United States border. There, due to public health orders that began under the Trump administration and continued under the Biden administration, these migrants were transferred back to Haiti.
But, since commercial airlines were imposing pandemic-related travel restrictions, those Haitians began organizing chartered flights to South America.
The report predicts that a number of those returned migrants will again make their way to the southern border.