The possible remains of missing Oklahoma four-year-old Athena Brownfield have been found near a former home of the couple who was supposed to be caring for her.
The child's caretaker, Ivon Adams, has now been charged with first-degree murder for her death. His wife, Alysia Adams, told police that he beat the child to death on Christmas.
A massive search effort had been underway for the girl after her five-year-old sister was found roaming around alone outside on January 10 and told a postal worker that her sibling was missing.
The postal worker contacted the police after they were unable to find any adults at the child's residence. The little girl told responding officers that she "had been home alone and she is tired of being alone."
Brownfield and her older sister had not been enrolled in school and do not appear to have received medical care while staying with the couple. It also does not appear they had a formal custody agreement with the girl's parents, but the children are related to Alysia.
Both caretakers were charged with child neglect, though Ivon had fled to Arizona with the couple's biological children.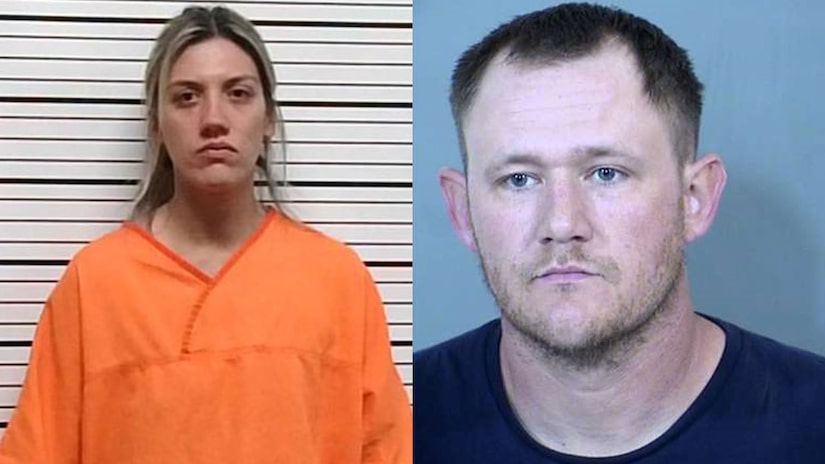 While in custody on January 12, Alysia confessed that Ivon had beaten the child to death.
Alysia told police that during the murder, Athena "was not moving and her eyes were barely open," and that Ivon "then laid her on the ground and punched her at least three more times in the chest" and the child "never moved after that." She also told police that he had buried the child's body near a fence at their former residence in Rush Springs.
Ivon was arrested in Arizona and will be extradited to Oklahoma to face charges of first-degree murder.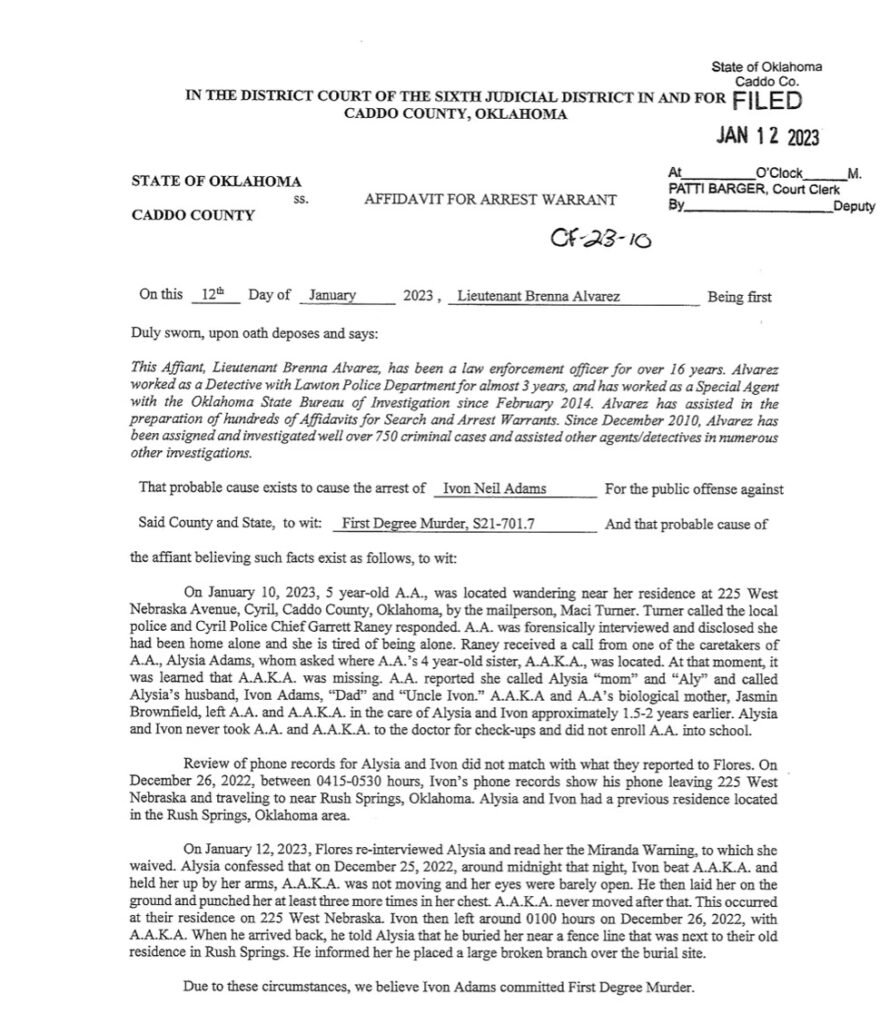 On Tuesday, the Oklahoma State Bureau of Investigation (OSBI) announced that they had found a child's remains near Rush Springs but had not yet confirmed if it was the body of Brownfield.
"The Oklahoma State Bureau of Investigation (OSBI) has recovered the remains of a child in rural Grady County outside of Rush Springs," the department said in a statement posted to Facebook. "At this time, the OSBI cannot confirm the remains are those of Athena Brownfield. The remains will be transported to the Medical Examiner's Office in Oklahoma City for positive identification. This is a active homicide investigation and until the remains are positively identified, the OSBI will not be commenting further."