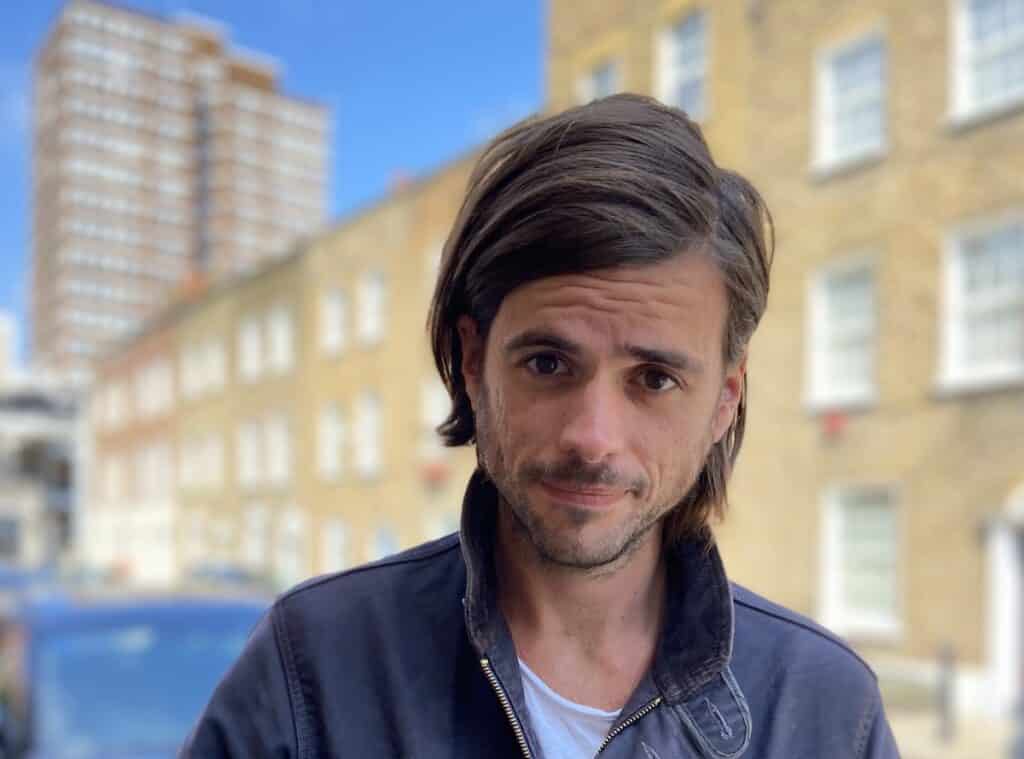 By Cassandra Fairbanks
Mumford & Sons banjo player and guitarist Winston Marshall has announced that he is leaving the band after sparking outrage from the left for praising right-wing journalist Andy Ngo's book on Antifa.
Following the intense backlash, Marshall apologized for endorsing the book.
"Over the past few days I have come to better understand the pain caused by the book I endorsed," Marshall wrote.
"I have offended not only a lot of people I don't know, but also those closest to me, including my bandmates and for that I am truly sorry," he added. "As a result of my actions I am taking time away from the band to examine my blindspots. For now, please know that I realize how my endorsements have the potential to be viewed as approvals of hateful, divisive behavior. I apologize, as this was not at all my intention."
The apology tweet, which was put out in March, has now been deleted.
On Thursday, Marshall wrote a Medium post explaining his decision to leave the band, saying that he wants to be free to speak his mind.
"At the beginning of March I tweeted to American journalist Andy Ngo, author of the New York Times Bestseller, Unmasked. 'Congratulations @MrAndyNgo. Finally had the time to read your important book. You're a brave man'. Posting about books had been a theme of my social-media throughout the pandemic. I believed this tweet to be as innocuous as the others. How wrong I turned out to be," Marshall wrote.
He continued, "over the course of 24 hours it was trending with tens of thousands of angry retweets and comments. I failed to foresee that my commenting on a book critical of the Far-Left could be interpreted as approval of the equally abhorrent Far-Right."
Marshall wrote that thirteen members of his family were killed in the Holocaust and that him and his family know the dangers of "Fascism" very well. To call him that, as the left did, he said was "ludicrous beyond belief."
"I've had plenty of abuse over the years. I'm a banjo player after all. But this was another level. And, owing to our association, my friends, my bandmates, were getting it too. It took me more than a moment to understand how distressing this was for them," he wrote. "Despite being four individuals we were, in the eyes of the public, a unity. Furthermore it's our singer's name on the tin. That name was being dragged through some pretty ugly accusations, as a result of my tweet. The distress brought to them and their families that weekend I regret very much. I remain sincerely sorry for that. Unintentionally, I had pulled them into a divisive and totemic issue."
The musician said that though there was pressure to kick him out of the band, they did not, and stood by him.
Marshall issued an apology and thought that it was over with, but he was wrong. He said that another viral mob came after him for apologizing.
After much reflection, Marshall believes that he made a mistake by apologizing.
"I have spent much time reflecting, reading and listening. The truth is that my commenting on a book that documents the extreme Far-Left and their activities is in no way an endorsement of the equally repugnant Far-Right. The truth is that reporting on extremism at the great risk of endangering oneself is unquestionably brave. I also feel that my previous apology in a small way participates in the lie that such extremism does not exist, or worse, is a force for good," he said.
Ultimately, he believes that leaving the band will allow him to speak his mind without risking others being dragged through the mud of political discourse.
"The only way forward for me is to leave the band. I hope in distancing myself from them I am able to speak my mind without them suffering the consequences," he concluded. "I leave with love in my heart and I wish those three boys nothing but the best. I have no doubt that their stars will shine long into the future. I will continue my work with Hong Kong Link Up and I look forward to new creative projects as well as speaking and writing on a variety of issues, challenging as they may be."
For corrections, please email [email protected]