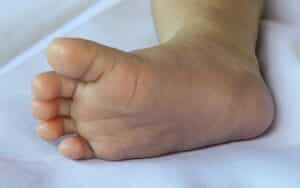 By Hannah Claire Brimelow
Population controls have been proposed in two Indian states.
The proposed measures are an attempt to slow the nation's rapidly growing population, which is set to surpass China's in 2027. One of the states, Uttar Pradesh, is composed of over 240 million people. If it were its own country, it would be the fifth-largest nation in the world.
Uttar Pradesh's "New Population Policy" would offer incentives to couples who commit to only having two children.
"If one member of the couple goes under the knife for voluntary sterilization, the family could get a range of benefits including tax rebates, subsidies for home purchases, and receiving cash back on their power and utility bills," Business Insider reports.
Couples that have more than two children will face consequences. Under the proposed policies, they would not receive government benefits, run for local election, or apply for local government jobs.
"Increasing population is the root of major problems including inequality prevailing in the society. Population control is the primary condition for the establishment of an advanced society," wrote Uttar Pradesh chief minister Yogi Adityanath on Twitter on July 11.
बढ़ती हुई जनसंख्या समाज में व्याप्त असमानता समेत प्रमुख समस्याओं का मूल है। समुन्नत समाज की स्थापना के लिए जनसंख्या नियंत्रण प्राथमिक शर्त है।

आइये, इस 'विश्व जनसंख्या दिवस' पर बढ़ती जनसंख्या से बढ़ती समस्याओं के प्रति स्वयं व समाज को जागरूक करने का प्रण लें।

— Yogi Adityanath (@myogiadityanath) July 11, 2021
The second state, Assam, announced last month it would withhold benefits from families with more than two children. The northeastern state and Utter Pradesh are ruled by Bharatiya Janata Party, the Hindu nationalist party.
"Chief Minister Himanta Biswa Sarma has said the proposal is partly to control the population growth of the state's Bengali-speaking Muslims who trace their origins to neighbouring Bangladesh," said U.S. News & World Report.
The Vishva Hindu Parishad (VHP) asked Uttar Pradesh to remove the one-child policy norm from its draft population control bill. The right-wing, pro-Hinduism organization believes the policy will increase imbalances between different communities.
According to The Indian Express, the organizations' current president, Alok Kumar, said "It is becoming alarming in states like Assam and Kerala, where the overall growth of population has declined. In both these states, the TFR of Hindus has declined far below the replacement rate of 2.1, but that of Muslims is 3.16 in Assam and 2.33 in Kerala."
The VHP believes population control policies should be implemented nation-wide.
"Population explosion is a major cause of concern for India which has the world's second largest population in the world. The demographic imbalance is increasing and in places which are Muslim dominated, anti-national activities and crime rate are increasing. There is a need for a uniform policy which is followed by all religions. We will take it up with the government," said national spokesperson of the VHP, Vinod Bansal last week.
The population management policies were proposed in Uttar Pradesh on World Population Day. The bill is open for public review until July 19th. The state's legislative assembly will then read and debate this bill before it can be signed into law.
For corrections, please email [email protected]