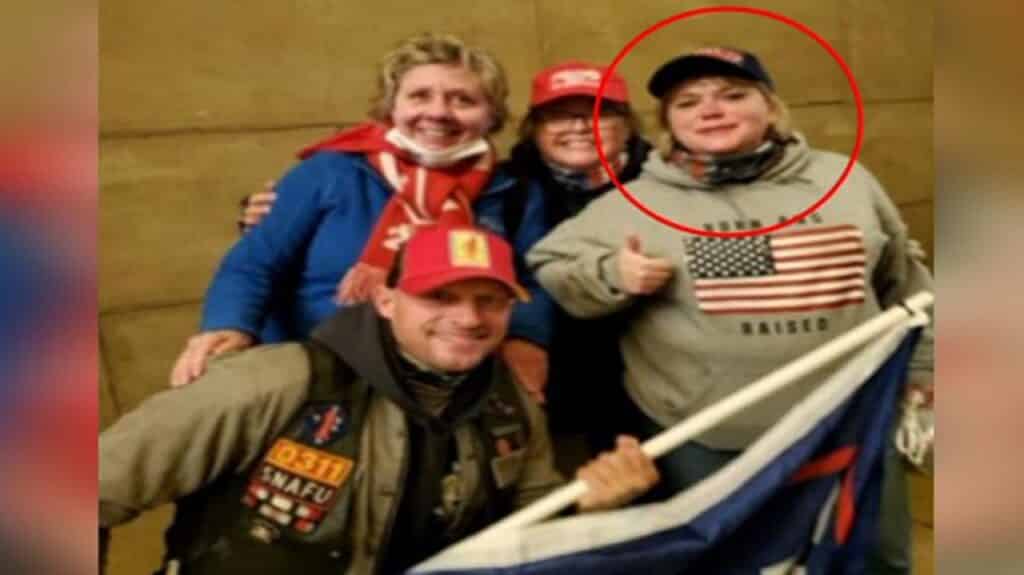 By Cassandra Fairbanks
The first person has been sentenced over the protest at the US Capitol on January 6 — a grandmother who pleaded guilty to one misdemeanor count of parading, demonstrating, or picketing in a Capitol building.
Anna Morgan-Lloyd, a 49-year-old from Bloomfield, Indiana, was sentenced to three years of probation, 120 hours of community service, and ordered to pay $500 in restitution.
Prosecutors say that she did not engage in any violence or vandalism, and had no premeditated plan to enter the Capitol that day. She did post a photo with friends inside the Capitol and wrote on Facebook that it was the "best day ever."
"Legally, I could give you the six months," Judge Royce Lamberth told Lloyd. "But is that what really we want our judiciary to do?"
Approximately 500 people have been charged in relation to the protest.
NBC News reports that "in a letter to the court, Morgan-Lloyd apologized for going to the Capitol. She denied participating in any of the destruction at the Capitol and said she was 'shocked' when she later learned things had turned violent."
"I felt ashamed that something meant to show support for the President had turned violent. This is not the way to prove any point," she wrote. "At first it didn't dawn on me, but later I realized that if every person like me, who wasn't violent, was removed from that crowd, the ones who were violent may have lost the nerve to do what they did. For that I am sorry and take responsibility. It was never my intent to help empower people to act violently."
Lloyd also wrote that she lived "a sheltered life" and that her lawyer gave her a list of book and movie suggestions to help her "see what life is like for others in our country."
The recommendations included "Just Mercy" by Bryan Stevenson, "Schindler's List" and "Tulsa Burning: The 1921 Race Massacre" on the History Channel. All of which she said she watched.
"I've learned that even though we live in a wonderful country things still need to improve," she wrote. "People of all colors should feel as safe as I do to walk down the street."
For corrections please email [email protected]