Dangerous and potentially fake abortion pills are being sold on eBay for $15 to $30 — a tiny fraction of the $150 to $1,100 a woman would pay for an actual prescription in the United States.
The pills appear to be coming from India and are marketed as "pregnancy kits."
The Daily Mail, which first reported on the pills, noted that this is likely to get around the virtual auction's rules against selling prescription medication.
"The sellers claimed the kits contained mifepristone and misoprostol – two drugs that make up the standard prescription abortion prescribed by doctors in the US," the report states.
Alabama, Arkansas, Arizona, Idaho, Kentucky, Louisiana, Mississippi, Missouri, Oklahoma, South Dakota, Tennessee, Texas, and West Virginia have total or near-total abortion bans that went into place after the overturning of Roe v. Wade.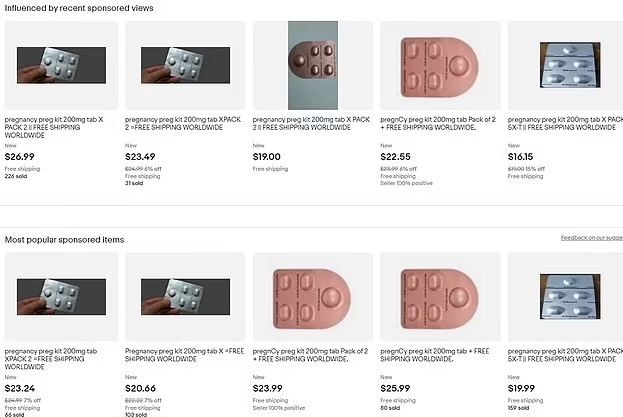 Though the pill packs range from $15 to $30, some sellers offer discounts for customers who purchase them in bulk.
Dr. Robert Fuller, from the University of Virginia, warned in his comment to the Mail that the drugs could be fake, contaminated, or incorrectly dosed.
"Getting these medications through alternative sources, one has to be very careful that they are not getting a fake medication," Fuller said. "Some of the fake pills may not have safe ingredients in them."
Fuller added that there is no guaranteed oversight when purchasing the pills illegally.
In response to inquiries from the reporter, eBay stated that the drugs violate the website's policies and that the listings in question will be removed.
"These items are prohibited under eBay's prescription drug policy and this listing will be removed," a spokesperson for eBay said. "Sellers who violate eBay policies face consequences up to, and including, permanent suspension."
Timcast independently found listings for the drug that were still on eBay after the Daily Mail report was published, all of which seemed to be coming from India. However, the prices had sharply increased.
The lowest price for the drugs is now $32.99.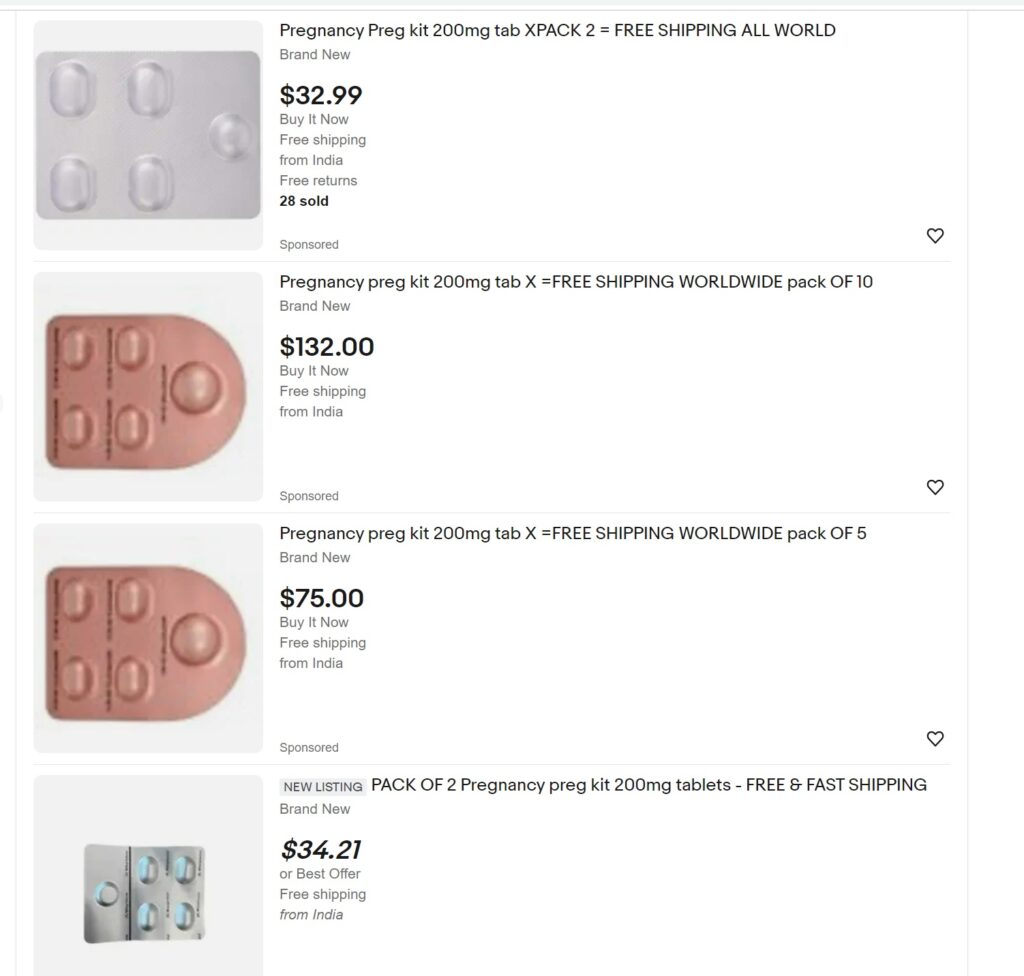 "Some sellers listed their location as India, while others in unnamed locations feature packaging with Hindi text," the report states. "The most popular products had hundreds of sales, with the highest seller found by DailyMail.com having been purchased 226 times."