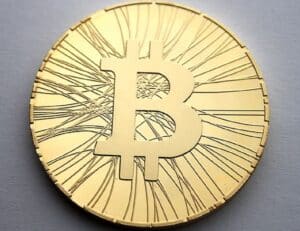 By Hannah Claire Brimelow
Wyoming wants to be the most cryptocurrency friendly state in America, w
ith 24 new laws in place.
With legal complications and environmental concerns well documented, crypto companies are not welcomed everywhere. 
University of Wyoming alumna Caitlin Long set the state on this path accidently. The former managing director at Morgan Stanley wanted to endow an engineering scholarship at her alma mater. When the state's money transmitter laws restricted her Bitcoin donation, she volunteered to get the law fixed. More cryptocurrency activism soon followed.
Long was appointed to a blockchain task force was created a year later by the state legislature. In 2019, she left her position with the taskforce to launch Avanti Bank, where she currently serves as the CEO. Avanti is chartered in Wyoming as a crypto bank, known as a Special Purpose Depository Institution. 
"The state's rally to become the friendliest (some would say most permissive) place in the country for crypto speculators appears to have worked, at least in some respects: Two major crypto companies, Ripple, valued at $10 billion in December 2019, and Kraken, valued at $4 billion in February 2019, have partially set up shop in the state," Slate reports. 
According to MarketWatch, chief executive of Kraken Bank David Kinitsky said "his company chose to domicile in Wyoming because it's the only state offering a banking charter that outlines exactly how bank regulators will supervise a bank that holds digital assets. 
Long's efforts, which have been enthusiastically supported by Senator Cynthia Lummis, have been replicated by other states looking to wade in to the crypto industry.  
In Texas, Governor Greg Abbott signed into law the 'Virtual Currency Bill' which recognizes "the legal status of virtual currencies." As a result, blockchain and cryptocurrency is recognized by Texas's Uniform Commercial Code, which governs commercial transactions.
After the bill's introduction in March, Abbott tweeted "Count me in as a crypto law proposal supporter. It is increasingly being used for transactions and is beginning to go mainstream as an investment. … Texas should lead on this like we did with a gold depository." 
Colorado also followed Wyoming's lead with The Colorado Digital Tokens Act. Under this new law "certain digital assets that were actually designed for 'consumptive purpose' will now qualify for securities exemptions. This bill will help Colorado's state agencies regulate the Initial Coin Offerings (ICO) market, as the Colorado Division of Securities has been banning bad actors. Colorado has also blockchain to other fields," says Blockchain Council. 
Ohio ventured into the cryptocurrency market by letting local business pay taxes, such as sales taxes and employee withholdings, with the currency. The businesses just need to register with OhioCrypto.com.  
Skeptics say enticing bitcoin investors and blockchain technology is not an economic guarantee. Just because a company is legally headquartered in a state does not mean they will create white-collar jobs for locals. 
Additionally, crypto-mining requires massive amounts of electricity. A state like Wyoming, which produced 442.5 short tons of coal in 2010, might have an advantage initially but is likely to face long-term consequences. A gas-fired power plant in upstate New York has made neighboring Seneca Lake so hot that residents are comparing it to swimming in a hot tub. The facility, known as Greenidge, powers 8,000 bitcoin mining computers and uses the lake water for cooling. 
According to Business Insider, the power plant is "being closely monitored by the Department of Environmental Conservation" and "is allowed to suck in 139 million gallons of water and discharge 135 million gallons daily. The discharged water can be as hot as 108 degrees in the summer and 86 degrees in winter." 
These concerns notwithstanding, the physical future of cryptocurrency is poised to land out west.  
For corrections, please email [email protected]