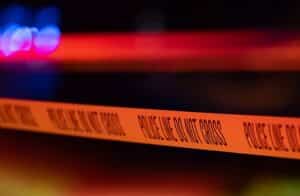 By Hannah Claire Brimelow
July 1
st
was the latest day of heightened violence in Chicago after 32 people in total were shot resulting in four fatalities.
Among the victims was a one-year-old infant who was shot in the head and is in critical condition. The child and six other people were attacked by a mass shooter on the South Side.
"In two other shooting incidents, an 8-year-old girl was shot in the head, and a 9-year-old girl was shot and wounded," according to the Washington Examiner.
Halfway through 2021 and already more children under the age of 15 have been shot in Chicago than last year – 52 compared to last year's 43 victims.
According to the Chicago Sun-Times "children in Chicago are dying from gun violence at a rate three times higher than last year."
"We have to do better," Mayor Lori Lightfoot said at a press conference. "The status quo, obviously, is not working. We all have to dig down deeper."
Lightfoot rejected an offer from President Donald Trump in July of 2020 to send federal assistance to end rampant violence in the city following the death of George Floyd. The month before Trump's offer 89 people were killed in Chicago and 424 shootings took place.
This year, however, the mayor urgently requested assistance from the Biden administration after four continuous days of gun violence. 
"Cities individually cannot tackle this problem. We just cannot. In Chicago, we've done absolutely everything possible and we need help from the federal government," Lightfoot said. "When guns are so porous that they can come across our borders as we see every single day in Chicago, we know that we have to have a multi-jurisdictional, national solution to this horrible plague of gun violence."
If the current rate of violence continues, it is estimated that Chicago will have 800 murders by the end of the year.
For corrections, please email [email protected]