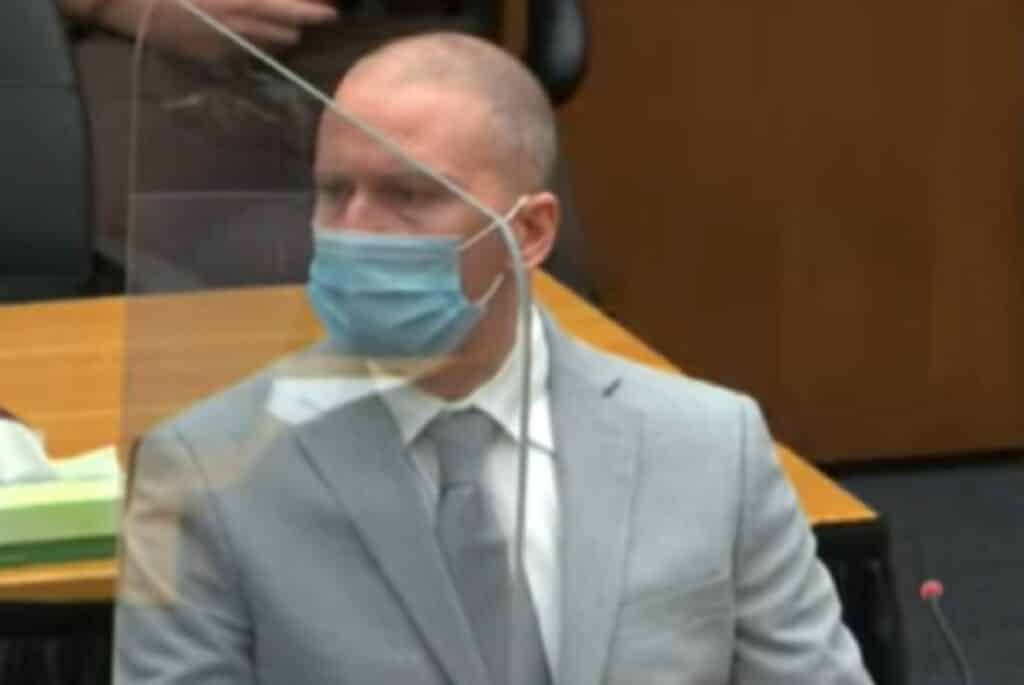 By Cassandra Fairbanks
Former Minneapolis police officer Derek Chauvin has been sentenced to 22 years in prison for the death of George Floyd.
Chauvin, 45, was convicted in April on charges of second-degree unintentional murder, third-degree murder and second-degree manslaughter for his role in the 2020 death of George Floyd.
Floyd's death sparked riots and mayhem across the nation.
During a victim impact statement, Floyd's brother, Terrance, requested that they bury him "under the jail." There is debate about the meaning of the term he used, with some believing it means murder and others saying it means life in prison.
"If it was us, if the roles was reversed, it wouldn't be no case. It would be open and shut. We'd have been under the jail for murderin' somebody. So we ask for that same penalty for Derek Chauvin," he said.
Prosecutors for the state of Minnesota have requested a 30-year prison sentence, saying it "would properly account for the profound impact of Defendant's conduct on the victim, the victim's family, and the community," according to a sentencing memo.
"This case wasn't about police officers, all police officers. It wasn't about policing. This case was about Derek Chauvin disregarding all that training he received and assaulting Mr. Floyd until he suffocated to death," the prosecutor said during the hearing.
Chauvin's defense attorney, Eric Nelson, argued that Chauvin should receive probation and time served, or at least a sentence less than what would normally be recommended for these crimes.
Chauvin's mother also gave an emotional plea for compassionate sentencing.
"When you sentence my son, you will also be sentencing me," she said, noting that if he is given a long sentence, her and his father may no longer be alive by the time he gets out.
The judge denied the defense's request for a new trial earlier in the day, despite the fact that a member of the jury was a Black Lives Matter activist.
For corrections please email [email protected]