Over a thousand protesters gathered outside Gracie Mansion, the mayor of New York City's official residence, on Oct. 28 to rally against vaccine mandates for city workers. 
"If you're not working you are going," read one flier promoting the demonstration, which was loosely hosted by New York City Fire Department unions. "We must all show up and hold the line."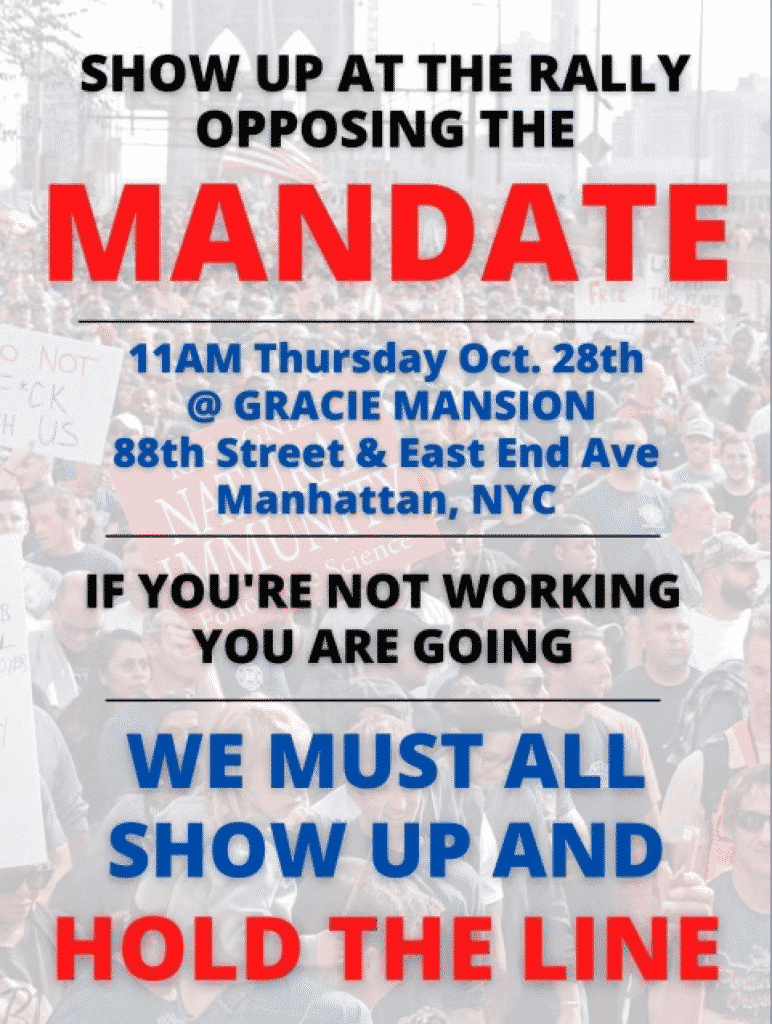 Elad Eliahu was on the scene to speak with protesters, who held signs with the following slogans:
"Caution! You are being conditioned to believe that your freedom is selfish"

"Essential Workers aren't Disposable Heros" [sic]

"Where there is risk, there has to be choice"

"Just a regular mom that refuses to co-parent with the government"
Eliahu spoke with attendees about the importance of freedom when it comes to personal medical decisions, possible similarities between vaccine mandate protests and the Civil Rights protests, and the hypocrisy of the city's government turning its back on essential workers — some of whom served during the aftermath of 9/11.