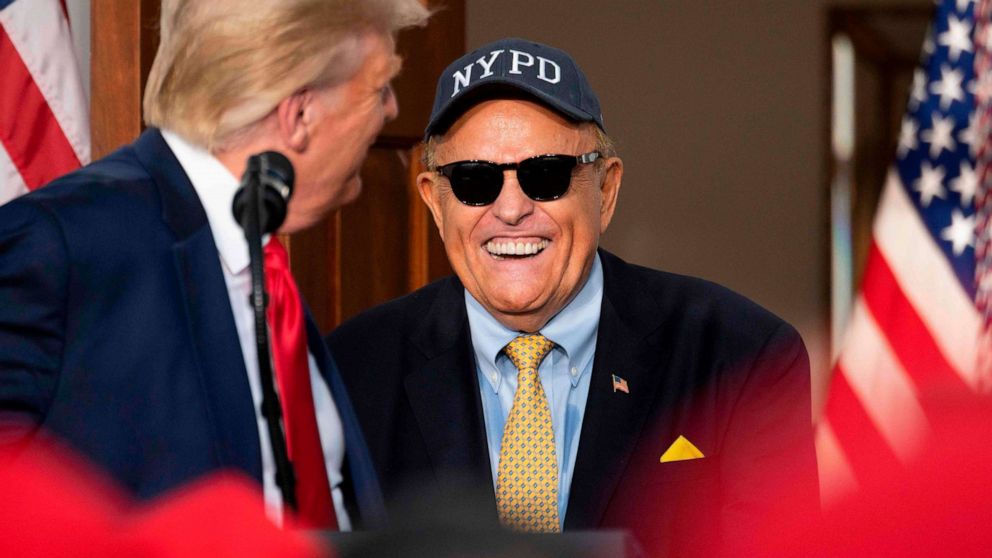 By Cassandra Fairbanks
Former President Donald Trump has issued a statement defending Rudy Giuliani after he lost his license to practice law in New York, after a court ruled he made false statements about the 2020 election.
Trump also claimed again that the election has been proven to be fraudulent.
"Can you believe that New York wants to strip Rudy Giuliani, a great American Patriot, of his law license because he has been fighting what has already been proven to be a Fraudulent Election?" Trump said.
The former president added that it was "nothing but a Witch Hunt," and that "they should be ashamed of themselves."
Giuliani is a former federal prosecutor and mayor of New York City, who became one of Trump's closest allies and defenders.
US News reports that "an attorney disciplinary committee had asked the court to suspend Giuliani's license on the grounds that he'd violated professional conduct rules as he promoted theories that the election was stolen through fraud."
"The court agreed and said suspension should be immediate, even though disciplinary proceedings aren't yet complete, because there was an 'immediate threat' to the public," the report continued.
"The seriousness of respondent's uncontroverted misconduct cannot be overstated," the court wrote. "This country is being torn apart by continued attacks on the legitimacy of the 2020 election and of our current president, Joseph R. Biden."
"The bar association should give me an award," Giuliani told listeners on WABC-AM. "I defended an unpopular client. I've been threatened with death. I've had a good deal of my income taken away. I've lost friends over it."
"This is happening to shut me up," he added. "They want Giuliani quiet."
For corrections please email [email protected]