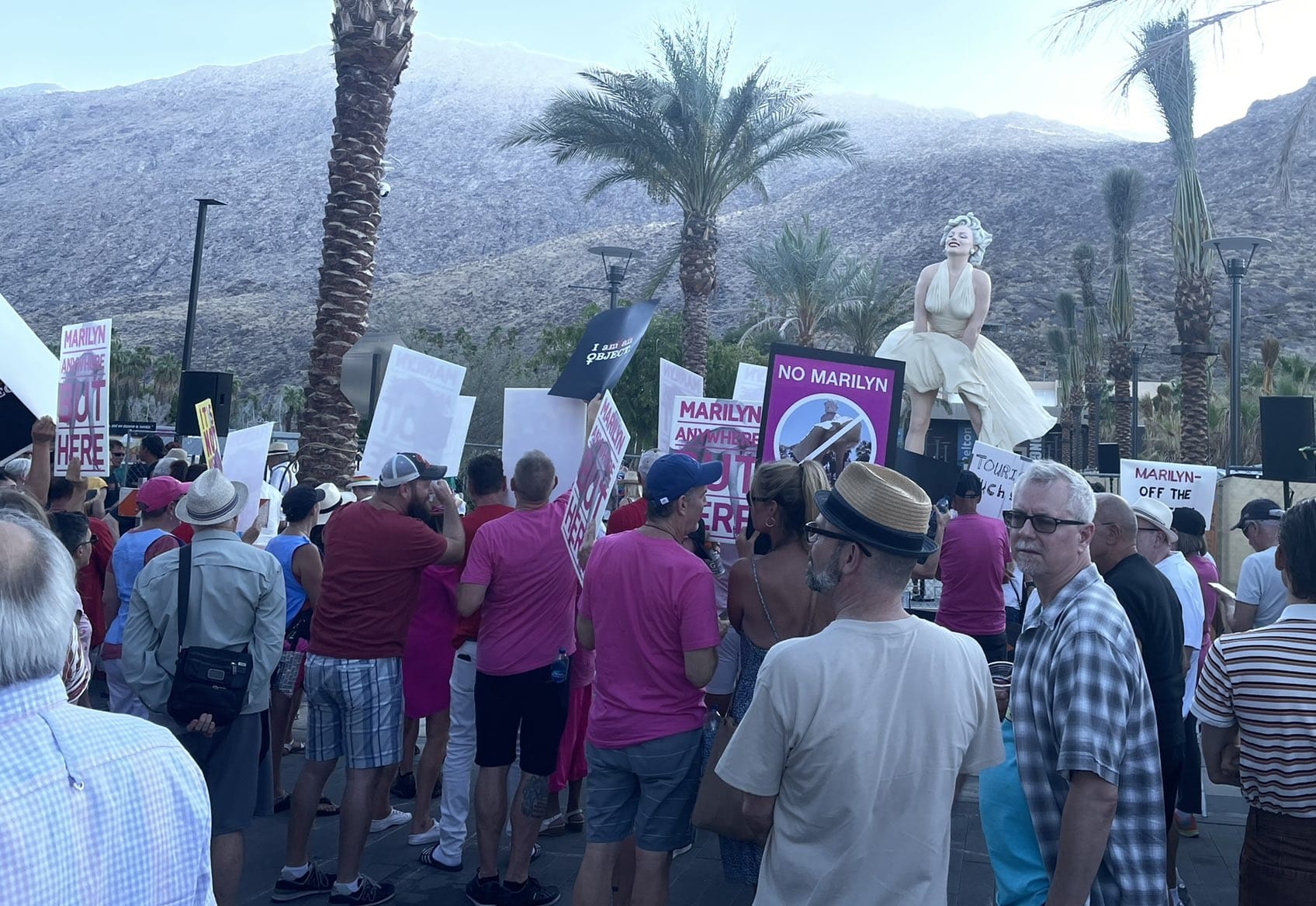 By Cassandra Fairbanks
Several chapters of the Women's March Foundation and their allied organizations protested at a 26-foot-tall statue of Marilyn Monroe that was installed in Palm Springs, California.
The groups protesting claim that the statue, which is based on her iconic scene from the 1955 film "The Seven Year Itch," is a "misogynistic eyesore."
A new 26-foot MARILYN MONROE statue was unveiled in Palm Springs. It was met with criticism because visitors can look up her dress to see her underwear. Protesters call it a, quote, "misogynistic eyesore." pic.twitter.com/LA4qKniOjJ

— Dave Ryan (@daveryankdwb) June 22, 2021
"The statue is designed to look at her crotch and look at her buttocks and take photos. And that is no longer acceptable," said Emiliana Guereca, executive director of the Women's March Foundation, according to a report from the Daily Caller. "It may have been acceptable in the 1950s, but we are in 2021 fighting the same thing and women are saying enough is enough."
"There's also a Me Too culture going on," she added. "We are demanding respect for women and public spaces."
The "Forever Marilyn" statue was purchased for $1 million by PS Resorts, a city tourism organization. It is contracted to stay in the downtown location for three years. However, the contract reportedly "includes an option for the city to terminate it early if issues arise."
Protesters completely drowned out the dedication ceremony as it was unveiled.
"It was nonstop chanting, both pro and con — you couldn't really hear the speakers," realtor Chris Menrad, who co-founded CReMa with the Palm Springs fashion designer Trina Turk, told CNN. "The goal of us being there was basically to disrupt the event and communicate our displeasure."
Turk's group is suing the city to try and force them to remove it.
"We're going to see the legal thing through to the very end, even if that means appealing and appealing and appealing. I don't think the protests will be over either," Turk said.
Palm Beach City Council had voted unanimously to place the Marilyn Monroe statue in this spot because it will boost tourism.
For corrections, email [email protected]