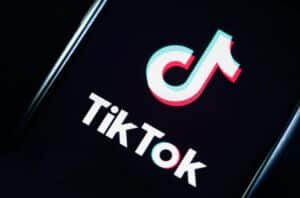 By Hannah Claire Brimelow
TikTok communities and tags are driving young adults to buy unpredicted products.
The tag 'BookTok' is changing the course of some authors' careers as well as suddenly boosting sales of older books. 
According to NBC News, "'BookTok' is a community of users on TikTok who post videos reviewing and recommending books, which has boomed in popularity over the past year." 
Madeline Miller's The Song of Achilles, E. Lockhart's We Were Liars and Taylor Jenkins Reid's The Seven Husbands of Evelyn Hugo are all examples of books that were released well before new exposure on the social media platform boosted their sales. 
The video-sharing app is extremely popular among Generation Z. Over a billion people use the app and a 47% are between the ages of 10 to 29 years old. It is used in over 150 countries, giving it a global presence.  
TikTok fame can completely change the fate of retail items. One positive review can cause massive product shortages. This happened to feta cheese when a video simple pasta recipe went viral. In May, "the hashtag #FetaPasta has 857.7 million views while #BakedFetaPasta has 106.4 million," reported Newsweek. Grocery stores struggled to keep the cheese in stock.
Skincare brand CeraVe is a TikTok favorite — causing a 65 week-on-week sales increase.  Zara Jeans, KVD Good Apple, and cleaning product The Pink Stuff have all repeatedly sold out online thanks to videos from happy buyers.  
There is even a tag for when a user purchases a product because of video they found on the app – #TikTokMadeMeBuyIt. 
"Brands see TikTok as platform to reach and engage with a broader audience," a spokesperson for the app said in 2019. "At its core, TikTok is a platform for creative, fun, and positive experiences — the brands we see having the most success are those that embrace the creativity and authenticity of the TikTok community." 
From books to food to beauty products, the platform's potential to popularize a product is like lightning. Unpredictable but undeniable once it strikes.  
 For corrections, please email [email protected]