I let it into my home / I let it in from the cold / I let it into my head / I let it into my heart 
–Daughters
When Tricia Griffith became a mother, she spent more time at home than she had in years. It was the late nineties. The JonBenet Ramsey case gripped the news: the still unsolved case of the six-year-old beauty queen who had been found murdered in her own basement on Christmas Day, 1996. Tricia turned to the Internet. She wondered what people were saying online about the case… craving more than just the short clips she saw in the papers and TV. 
She joined Websleuths in 1997. Back then it was a small website created to discuss the JonBenet Ramsey case. By the end of 2003, the creator of Websleuths called her and said he couldn't run the site anymore. He was sick of it. "You can have it," he told her and handed her the metaphorical keys. 
Websleuths was another online snake pit of slander and death threats. Every other post was, "I'm gonna kill you." But there were pockets of people on Websleuths that were actually having meaningful discussions. When Tricia purchased the site, she banned a majority of the people who did nothing but threaten each another. After the ban, naturally, she received plenty of death threats. 
"The only reason why we're heavily moderated is we want people to stay on topic and not be a jerk," she told me.
She has gone through a few major cycles of banning users. The Websleuths who might've started any drama with MysteryMom on LongIslandSerialKiller.com were possibly a part of that ban — but Tricia says she doesn't remember names. A part of me thinks she's too organized and thorough to not have kept a list of usernames. She's a detective. Not officially, of course, but she's more of one than anyone else I've come across so far, including some of the supposed authorities. She might not want to tell me any names inout of fear that publishing them will only cause harm and trouble, not unlike the way I decided to use the name $ for a person who seemed unnecessarily meddlesome. 
I ask Tricia what Websleuths' main purpose is when it comes to the LISK case. 
"It's everything. … if we can help identify the bodies that would be wonderful. Those victims didn't want to end up in some swamp. They are real people and deserve to be treated like the real victims they are. So many people these days just go 'oh well, it's a hooker.'"
Websleuths use sites like NamUs, the National Missing and Unidentified Persons System, where anyone can view evidence to try and help authorities identify bodies. Identifying the unidentified bodies from Gilgo Beach could be a major break in the case. It could help authorities begin to trace back the last moments of that person's life and possibly lead to the killer. 
I ask her if she thinks of Dr. Hackett is as guilty as the rest of the Internet would like him to be.
"That's a tough one. Because he's a real person who is probably reading these things online. But damn if there aren't a lot of big questions around it. Here is the dilemma … you have a person like this doctor who is involved, some people think he's the killer, some don't. Either way his whole life has been turned upside down. If he's not involved, that's a horrible tragedy. But if he is involved, it was the people on the Internet who figured it out." 
Websleuths helped solve a murder case in 2009. Abraham Shakespeare, a homeless man in Florida, won $32 million in the lottery. Then he disappeared. Up pops this woman, Dee Dee More, who claims to be Shakespeare's power of attorney. She told his friends, "he just needed to get away." Dee Dee moved into his house and took all his money. Automatically she became a suspect. 
"So we started discussing her on Websleuths," Tricia says.
Websleuths discovered that prior to Shakespeare's disappearance, Dee Dee More filed for bankruptcy. 
All of a sudden, she showed up on Websleuths and started defending herself.
"The more she talked she just dug herself a huge hole. … The police contacted me and said, 'just let her talk – please don't edit anything she says' – so we let her run wild. Then she tried to deny that it was her when she realized what she had done."
Abraham Shakespeare's body was found underneath Dee Dee More's boyfriend's garage. She was convicted of murder.
"That was the one time that we did have a killer on the forum posting."
Even still, some authorities have this idea in their heads, she says, "that we're like Jessica Fletcher, this little old lady trying to interfere. Our goal is to one day be respected by law enforcement. We're dragging some police departments into the 21st century kicking and screaming."
She understands the hesitation some police might have when it comes to amateurs trying to solve any case though. 
"The problem is when the Internet started, people were calling the police all the time and bugging them and giving them weird tips, driving them crazy. So I can't blame them for looking at it and being a little weary. But things have changed. We've established ourselves as being credible."
I ask her if she's ever felt threatened by anyone on her site.
"There was a stalker. He got angry because I didn't believe his JonBenet Ramsey baloney. I found out he once robbed an armored car to get money to make a bomb to blow up an abortion clinic. He started saying stuff to me like, 'Hey, I'll be seeing ya soon.' I reported him to the police. I was really scared about him. The people that make threats … I have an electronic trail. Here's the people I worry about … it's the people I don't hear from."
The same thing has been troubling me. The unseen evils yet to be revealed. What new devil is out there now, like the Long Island serial killer, cloaked in the shadows — your neighbor, your sheriff, your mailman, your ex, your grandfather — waiting for prey? 
There are long threads of websleuths debating who they think is the real Long Island serial killer. The first name I search for is John Bittrolff. He seems like the most likely candidate — if we want to run with any of the names floating out there for suspects. The murders, so far as we know, seem to have stopped. No new victims that fit the MO of the killer have been found. Someone might ask, well, why hasn't Bittrolff admitted to the murders then? I understand that thinking. Some serial killers might even admit to murders they didn't commit in an attempt to boost their notoriety once they've been caught. But Bittrolff still maintains his innocence in the two murders he's serving back-to-back life sentences for. If he is a serial killer, then I'd imagine he'd want nothing more than to ingratiate himself back into polite society by maintaining an air of innocence — so he could return to the shadows where he can be his true self. But, clearly, I'm only applying these motives to a man who's been found guilty of murders eerily similar to those unsolved murders on Gilgo Beach. 
I've found websleuths who disagree with my theory that it's Bittrolff. Some of the users will be people who claim to live in or around the areas where the killer has been operating. They're willing to claim the horrors of a place like Manorville, but are still reluctant to pin LISK on someone like Bittrolff. Some even go so far as to say Bittrolff didn't murder the women he's been convicted of murdering. 
The user by the name Michelina wrote: "…I understand that [Bittrolff's] DNA was around those girls. I heard two different things. Some say the wood chips and semen was inside the girls and some say they were around the girls… Again that could change everything. In my opinion, I do not believe that John Bittrolff is the Long Island serial killer at all, and I truly do not believe that he killed those two women, as well as the third they're trying to pin him on…"
Lola Ford wrote: I totally agree, many in this town extremely dislike social media. I find the oddest people in town say they have no use for it. I've noticed (Maybe a coincidence), the people here who don't use it have the most secrets. This is a town with MANY secrets. 10 years ago the local news would camp out at the gas station and report on Hamptons traffic. Over time there have been bodies found, massive arson fires, break-ins of vehicles and property, and nothing. No news or very little. I remember watching the news when the cops were searching Gilgo and wondering why they didn't do that here. There are a lot of law enforcement living here but no law. Remember this is the town Amy Fisher chose to hide out in when she got out of jail. There are no rules in Manorville and no one says a word.
⨳
The usernames come and go — their posts are like anonymous graves with no way of reaching them. Some of their profiles say they've been inactive since 2014 – so me leaving a message is as useful as leaving a small stone on a grave to let the dead know I was there to visit.
I do, however, meet a Websleuth user who goes by the name LindsayLohan6. She's been active on the LISK case for years. LindsayLohan6 joined Websleuths when she saw the news of bodies found on Gilgo Beach. She says she's determined to catch the killer.
She keeps a list of multiple unidentified bodies found throughout Long Island. Many of them have been mutilated, dismembered, stuffed in suitcases, found in Tupperware, or discarded on the side of the road. These bodies have never been officially connected to LISK, but she told me she thinks they're all victims of the same killer. 
"I think the killer's graveyard extends from Queens to the Hamptons with bodies and bones turning up all along the barrier islands over the last twenty years.," she said. "I think he's got way more victims than the police want you to believe. … [Gary] Ridgeway numbers probably all over the metro area."
This brand of grisly murder is nothing new to Long Island. There was Joel Rifkin, a Long Island resident, who killed and dismembered as many as 17 prostitutes between 1989 and 1993. Leah Cuevas, of Brooklyn, killed and dismembered a woman in 2014, and then scattered her limbs and head in different towns across Long Island. There is also, of course, John Bittrolff, who was arrested for the deaths of two sex workers and is suspected of killing a third. LindsayLohan6 seemed dismissive of him. 
"What's the deal with Long Island?" I ask her.  
"It's cursed there."
She blames it on the Native American massacres that happened in the 1600s on Massapequa. According to legend, John Underhill massacred all the natives at Fort Massapeag.
"It left a bad blood in the land," she says.  
She's certain the killer visits the websites regarding the case. She's been eyeing one site in particular: UtopiaGuide.com. She says there's a group of guys on the site that go by the name Carney Construction Corp. 
For a moment, I wonder if I'm talking to $ — the user who once told Zero she can connect Michael Fassbender to Gilgo Beach. I fear she's created a different screenname and toying with me. I ask LindsayLohan6 if she knows $. 
"Of course I know $."
Then she berates $ and calls everyone that entertains her sock puppets — people more concerned about causing drama than solving the case. It's impossible to know who is who in the anonymity of these forums, so I take her word for it. I consider asking her for links to her social media accounts, the way Zero vetted me, but it seems useless in the age of burner accounts and deepfakes. Also, this user was super active on Websleuths. If she'd been cause for concern, I'd like to think that Tricia would've booted her for being a bad actor.  
I believe LindsayLohan6 enough to follow her deeper down the rabbit hole to Utopia Guide. I have to see for myself what the Carney Construction Corp is supposedly up to on this website called Utopia Guide. 
She sends me a link to an old thread where CCC is in the midst of kicking out one of their members. The Carney Construction Corp. is viscously attacking, via comments, one of their own, another member of CCC — a user by the name magicfingers. By the end of the thread, he's banned both from CCC and Utopia Guide. And he can no longer join the CCC at Shady Al's — a now defunct biker bar/strip joint on Long Island where the group used to hang.  It still has a Yelp page. Three reviews and two stars. Someone named Danny T left a comment on August 31, 2007: The name says it all. This place is shady. I walked in and right out for fear that I might get stabbed. 
I see familiar screennames in the Utopia Guide thread — Teps and Lightweight, two people who supposedly told Zero to back off. And also a member who goes by Wolff — Zero did tell me that $ claims Wolff is her ex-husband. 
Popular discussions on Utopia Guide vary from how to buy a burner phone, to how to lie to police if you're pulled over with an escort, to baseball, to Obamacare — but most prevalent is Looks/Attitude/Service or L/A/S. They critique each escort based on three standards. Each standard is separately ranked, 1-10. If a woman is 3/8/10, that means she is "unattractive, but friendly with good sex." A 10/5/4 means, "model material with a poor attitude and mediocre sex." 
They call themselves mongers. Short for whoremonger. They aren't johns, they're hobbyists — as in purchasing sex is their hobby. Their reviews detail whether it's just a mattress on the floor of an empty room or a 5-star hotel; they appraise the taste and smell of women; if they have all their teeth or track marks; how much English they know; if the photos in a woman's online ad match the real "product;" if the woman offers DFK or PSE or GFE or HME. Deep French kiss or the porn star experience or the girlfriend experience or the honeymoon experience — totems of any review. I'd say it's a Yelp for escorts, but Utopia Guide started in 2000, four years before Yelp was founded. 
There's a thread, years later, that acts as a eulogy for magicfingers — he died while in exile from Utopia Guide. They share stories about showing up to orgies with him and watching him, 70-something, stripped down naked and ready to party. 
I search the site for any reference to the Long Island serial killer case to see if the mongers have said anything. It doesn't seem unlikely for a group of men from Long Island who review escorts to talk about dead escorts turning up in the area. 
There's another thread titled 4 Bodies Found In LI... created shortly after the first bodies were found. It's a discussion on whether or not they'd come forward if they recognized any of the victims. Some of the men think they recognize one of the girls. Others don't. Some would come forward. Others would never. The last thing they want is their real name in the papers. The conversation turns into them talking about how the killer could get away with it and if he's maybe a monger himself. 
muffdvr: This guy is a cold calculating serial killer. I doubt he socializes here. He is probably a loner/loser just like Rifkin…
genius: LI is really a small place and has a very good highway system. At 2 am there isn't any traffic. A 30 minute car ride, even if doing the speed limit can put the point where they were killed anywhere from Queens to well into Suffolk County… Ocean Pkwy is very straight and you can see cars coming from very far away – would be easy to dump a body w/o being seen. 
As early as 2011, when the police were finding body parts scattered across the south shore, Genius wrote: IMHO the girls were killed elsewhere and the bodies dumped there. It is easy to drive 20 miles in a half hour doing the speed limit late at night to that spot. That puts the murder scene just about anywhere – even Queens.
I click on his profile. He's been a member since August 2002. Active daily. 
Genius alone scares me more than the CCC. CCC just seems like a glorified circle jerk of white-collar men on Long Island. I dig around for every comment Genius has made on the site, thinking about what Zero told me: comments are the most important thing to read.
I come across a negative review written by Genius. It's about a woman he picked up at a gas station. It was 5 pm on a weekday. She gets in his car, pulls her tube-top down and tells him to park at the local cemetery. They argue over the price of a blowjob. She wants $80. He tells her he only pays $25 for blowjobs: She starts punching on the side of my head with one hand and tries to grab my car key from the ignition… So I deliver a punch to the side of her head and as she is kicking my door and screaming I put her in a chokehold and squeeze. I tell her to calm down or I'm going to kill her. She can't answer as I have her windpipe cut off, but she calms down and I let go.
The site moderator replies to Genius, writing: This story should be required reading for any of us who frequent the SW [street walker] strolls as you always gotta be careful with these whackjob crackwhores.
Another comments: I would have beaten the piss out of her, threw her out of the car and drove away.
And another: With that choke hold you had on her she almost passed out and died… now that would have been a great story how you got rid of the body and had to explain to cops, friends, and family…
genius replies: I could have easily killed her if I wanted. w/o her being able to do much about it and she knew it – knife or no knife, rush hour or not – just break her neck – she was about 90 lbs. and I am 180. She looked liked she hadn't eaten in a while and I work out in the gym and eat right.
His daily routine, according to Utopia Guide, starts when he leaves home by 3 am, wife still in bed, to find a streetwalker before work. He buys sex on the way home or stops at the massage parlors he can trust. He enjoys sitting in parking lots with escorts, especially with rush hour all around him, enjoying the public nature of the act as much as the act itself. He hides the burner phone he uses to call escorts in the utility box in the trunk of his car. He replaces it every three months. This way his wife won't find it.  He gives every escort his mongering name. Everything is cash. Everything is anonymous. The other mongers call his reviews "epistles."
It does cross my mind that this person could be nothing more than a troll. And it's entirely possible. What stands out to me is how they can all talk intimately about the same women. So, to some degree, the person should be real enough to be able to hold a conversation about sleeping with the same woman others on the site have also slept with. Genius is also one of the only people on the site that I've read who writes very well. The substance might be depraved. He sounds like a degenerate. But he's smart, I guess — hence the username. His sentences are detailed and calculated, unlike most of the rest who seem like cavemen with hard-ons and burner phones. 
I tell myself I should chill out because I'm reading too much into these threads by anonymous people. I read the comments over and over, like I might find some pattern in the language. I'm aware that I might be allowing the investigation, all its disparate threads, envelop me. And then I think about how the anonymity the internet provides does seem like it could make for a safe outlet, a catharsis, for someone who lives a secret life in the physical world as a murderer, to finally talk about all the violence in which he partakes with no repercussions.  
I message LindsayLohan6: I think I found the Long Island Serial Killer.
I send her links to posts by genius. It's like I can step outside of myself and see that I'm acting paranoid, but can't stop the momentum. Then, just to give you, reader, the clearest picture here, you should know that my living room walls had become completely covered in papers that I've printed out and thread together in an attempt to connect every clue gathered. It's gruesome wallpaper. My very own Fright Dome. I put it all up late one night in a kind of manic episode. It was the only way to process everything. Every conversation I had was printed out and highlighted. The victims whereabouts. I could close my eyes and envision the roads from Manorville to Gilgo Beach.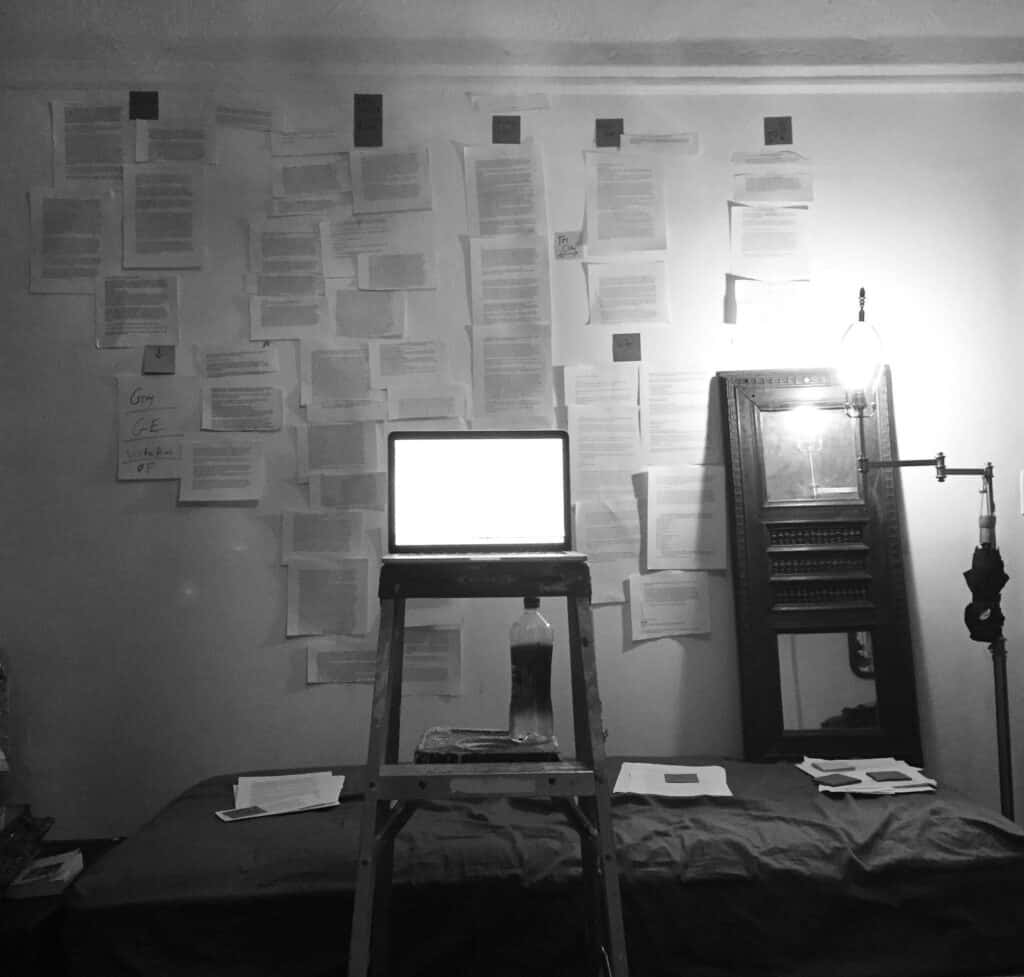 LindsayLohan6 messages back: He could def be the killer. It's gotta be him or someone who posts as much as him in my opinion. It's someone who visits prozzies as much as he does. I don't think someone who is that into mongering wouldn't post about it.
I create a Utopia Guide account. My attempts to reach the owner and moderators of Utopia Guide go unanswered or are deleted. 
Why would a killer post on a public forum about anything that could lead to his capture? Probably because he's not the killer. Just a bad human proud of his cruelty. But I also wouldn't doubt that a killer who has gotten away with murder for so long wouldn't have a confidence that keeps growing the longer he remains free. Getting off on the thrill of alluding to his crimes on a public site. 
Tricia from Websleuths says she's never heard of Utopia Guide. But the idea of it sickens her. She talks to me on the phone while we look at the site together.
"Isn't it weird that we have access to this?" she says. "That we might be reading the actual killer's words? It is creepy."
I'm not sure if she is really buying into my thought that the killer is on Utopia Guide or if she's just really good at consoling people who think they've found some dark truth on the Web. 
She tells me that by law you have to list if you own a domain. "I wouldn't be surprised if this person's server is also overseas," she says. "Like listed on the Rock of Gibraltar." 
She looks into it for me. 
"It's like I thought," she says. "UtopiaGuide.com is registered with a registrant company to protect the owner's privacy." She sends me the name of the "company:" IB4 Media. There's an address and a phone number listed. "It's scary to venture out there on the Internet," she says.
When I put IB4's address into Google Earth the satellite image just hovers over New Jersey. Finds no real address. 
Anyone who's done the unglody task of reading comments on the internet has probably seen the acronym ib4. According to Urban Dictionary: ib4 is "used on forums to state that someone is posting in the thread before something imminent."
I reach out to Gray Hughes to see if he can make anything of the address. He's managed to find that it's just a firehouse in Freehold, New Jersey. 
In the morning, I call IB4 from a pay phone. The number's fake. What am I even expecting to find? Paranoia is contagious. I catch myself actually looking over my shoulder. Paranoia makes you feel like you're at the center of the conspiracy. There is an ego involved in thinking that maybe, just maybe, you're important enough to insert yourself into the fringes of a terrible string of unsolved murders. I fear all my time spent rooting around the gutters of the Internet has got me sliding into madness. I wonder if the Utopia Guide moderators have pinned my IP address. I've taken screenshots of all the violence in the reviews on their site. Have authorities vetted this? Was $ right all along? 
I reach out to Zero and tell him that I've been talking to LindsayLohan6. He points out something I didn't notice. LindsayLohan6, LL6, is one letter and one number below MM7 — MysteryMom7. He's not sure who she is, if it is even a she, or what that all means, but he agrees that she's done some major research. He's seen her work before. Her name could just be a way of mocking MysteryMom, he says. 
I also start to get emails from people I've run into in the comment sections of these serial killer blogs. Not only are my walls lined in theory and evidence, but when I close my eyes it's as if the victims and the beaches and the woods on Long Island are carved on the backs of my eyelids. 
I get an email from Michael Winger, a psychic in Norway. In 2011, he won the Psychic Challenge on TV Norge. He claimed to receive visions of dead people who are still missing. He takes credit for finding three missing persons in Norway. He also claims to remove ghosts from haunted houses.
"I have solved many missing people cases in Norway. A scientist has documented my work with video, photo, email, police, witnesses, etc.," he writes me.
He sends me a video he made about the Long Island case:
I believe that this is more than just one man. I believe it is a group of men that knows each other. They're starting to get old, perhaps somewhere between 55 and 65. I believe there are more victims that will be found in the future. I don't think that the serial killers have stopped. I believe they grew up in Long Island. I believe they are Caucasian. I believe one is a doctor. Another is a lawyer. I believe they have a room someplace in a basement or one of the garages that they can keep the victims in captivity because I don't think they always kill their victims at the same time they kidnap them. I think they play with the victims before they kill them. I can feel two men clearly. But I believe there are perhaps three or four of them. No one will think that their grandfather is the actual killer. They are friends with police. The police have no idea their friends are the killers. He has nice clothes. Nice car. I believe the killers protect each other. They give each other alibi. If someday a man gets caught, I think it will be a younger man and he is not the real killer. Perhaps he had killed one or two victims, but he is not responsible for all the killings. I believe the serial killers will be very hard to get.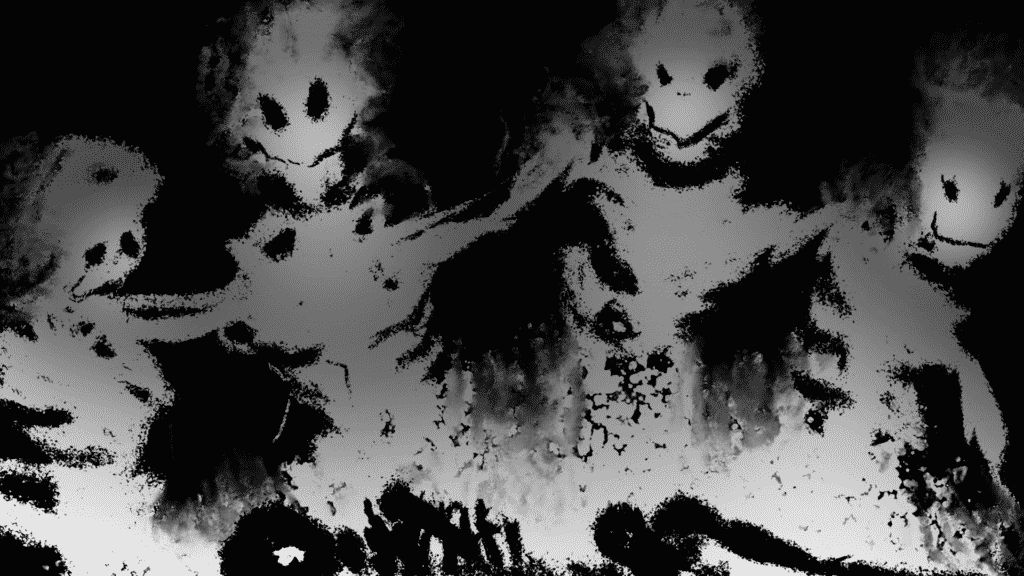 I told myself I wouldn't become a desktop detective, spending too much time lurking around the internet, buying into conspiracy theory and hearsay and psychic visions — but here I am, calling the FBI. I've got my computer open with multiple tabs on Utopia Guide. They patch me through to an agent on the case. It goes to voicemail. I leave what must sound like a frantic, out-of-breath message on his phone: "I've found this website… I'd like to talk to you about it…" 
I can't help but think of the last known recording of Shannan Gilbert's voice — the night she screamed into the phone "they're going to kill me." I am fairly certain my life isn't in any immediate danger. But the closer you approach the event horizon of this madness, all the madness that has grown out of this case like a mushroom cloud, you catch a contact high of the doom. I know I'm also susceptible to peoples' fears. I wouldn't say I'm an empath, but I know that I have a problem with stepping into someone else's mind, good or bad, and trying my best to see the world the way they see the world. I think my problem is that I've consumed too many theories — many of which are rooted in a sickening and horrible paranoia. And, to be honest, some of it is probably warranted if you too spent enough time looking close enough at the way some of us are rabid, degenerate animals. 
The FBI calls me back. The operator sounds like she's used to hearing from people like me. She patches me through to another agent. It also goes to voicemail. They've probably got a machine set up to collect all messages regarding the case – ridiculous or worthwhile. (Not unlike Zero's vast catalogue.) When the FBI asked for tips about the Unabomber, they received thousands of phone calls a day. I imagine my voice getting stored on a zip drive next to Zero and MysteryMom and $ and every other person on the internet who convinced themselves they've tripped over compelling evidence. 
⨳
I've since tried to follow-up with the Suffolk County Police Department about my Freedom of Information Act. I had been waiting on more information about the skeleton that Matt Samuels found in Manorville in 2012. Was it confirmed male or female? How old was the victim? In what condition was the skeleton found? Was it beaten or strangled? Was the hyoid bone intact? Was the victim murdered off-site? I'd also like to ask them what they thought of Utopia Guide. 
On November 29, 2021, I emailed the SCPD's Public Information Office once again — after I was told three day's prior by a man named Ryan that they would contact me once he spoke to someone else within the office with direct knowledge of the case. 
Ryan never reached back out, so I wrote: "Hi, Ryan, did you happen to have a chance to speak with the person in your office about the case?" 
Someone replied to the email, but this time no one signed the bottom. 
All it said was: "Are you interested because you believe there could be a connection to Gilgo?"
It didn't sound like Ryan who had previously been eager to help. So either multiple people have access to the Public Information Office's government email or Ryan went and asked around and was told to leave me hanging. 
I scroll back up through my emails to read every interaction between me and this Public Information Office starting earlier in November 2021 and I realize I neglected to read one. It was also from Ryan, but it seems that he sent it to me by mistake. It was a short communication to someone else within the office. It said: "Do you want me to ask him further questions or advise him we're not able to accommodate?" 
I think a few things could be at play. He clearly had to ask a higher-up how they should appropriately respond to my request. I am sure there are a lot of shmucks like me running around trying to write stories about an ongoing investigation and they are clearly sick of being prodded. But it's telling that even before he gets his answer, he prompts whomever he's talking to with the idea that they are prepared to outright shoot my request down without any further discussion. Seems like Ryan has done this before and was asking if he should do the same. 
I am also beginning to think that the SCPD is either inept or covering up what a mess previous authorities have made of the case — or both. They've released very little information about the murders. After almost twelve years, they've shown us a partial image of a belt that has initials on it. The initials are either WH or HM — no one knows which is up and which is down. The SCPD clearly had staffing issues with people like Burke and Spota deliberately destroying the department's reputation. I wouldn't be surprised if Websleuths has done a better job organizing and analyzing all the available information on the Long Island serial killer. But it's hard to say, seeing as how the SCPD has been so tight-lipped. 
I replied to the PIO email: "I do not know if there is a connection to Gilgo. I am interested in Manorville." 
They responded by saying they have reached out to investigators and will keep me posted. 
It should not matter to them why I am requesting information. I have filed my requests properly and reached out to the proper channels — the previous FOIA was outright ignored. So I waited a week to follow up and the office finally called. They said they had passed my requests up to the next chain of command and have yet to hear a response. I imagine I never will, but I hope I'm wrong. 
⨳
After constant dead ends with the authorities, I decide to reach out to someone who goes by the name The Drifter. You might remember his name from earlier in the story — he was listed as one of the suspects on Mari Gilbert's website. People think he's shady because he lived with Joseph Brewer, the man who hired Shannan Gilbert the last night she was seen. The Drifter wrote a book called Confessions of the Oak Beach Drifter, published in 2012. 
His book has a Facebook page, so I sent a direct message hoping we could talk about Gilgo Beach. That was on December 3, 2021 at 1 am. He responded immediately and agreed to talk. The following Monday, December 6, we were gearing up to get on the phone. I had a lot to ask. I don't think he's a suspect. He was a drug dealer hiding out in Brewer's house. He had been threatened by other crime families and needed a place to lay low. From what I can tell, he really doesn't seem like the type to have had the time to sell drugs, party all the time, and fear for his life, while also maintaining a secret life as one of the most invisible serial killers in history — that we know of. 
But something suddenly changed in The Drifter's tone while we were messaging leading up to the phone call. He asked if I had listened to the podcast he was interviewed on: LISK: The Long Island Serial Killer from July 2021. I told him I had not heard it, but asked if he could send the link. He said he thought the podcast could "answer a lot of your questions" — even though I hadn't even had the chance to ask him my questions yet.  I listened to the podcast and it only left me with more questions. The hosts mostly asked him about how he came to be "The Drifter." A kid who got beat up a lot in Queens, whose family eventually moved out to Long Island to find some peace. He and Brewer would become friends in school, and then he got into the drug scene. But I wanted to know specifics and I followed-up with him telling him as much. 
He replied: "Thank you and I appreciate your thoughts … I'm currently working on something that includes more in-depth information on the LISK case that's never been revealed, so this may be a conflict of interest. I have to think about this some more and get back to you…"
I told him I understood, but my deadline was fast approaching. I said if it'd make him feel better, I could send over a handful of questions. He said he'd take a look and answer the ones he felt comfortable with.
I sent a small list of questions. I wanted to know what he thought of my contact Zero, from Vegas, who claimed to have spoken with him. I wanted to know what he thought of seeing his name on Mari Gilbert's who-killed-Shannan-quiz. I wanted to know what he thought of Burke, Hackett, and even John Bittrolff. And, lastly, I wanted to know if he knew about Utopia Guide and whether or not the Carney Construction Corp was some internet troll-gang, or if there was some veracity beyond the computer. 
I watched as the three dots on Facebook messenger typed out answers. It must've been 30 minutes of typing. I was eager to hear his thoughts, and I hoped we could get on the phone to learn more. Eventually, he only sent a short paragraph.
It said: "Wow, Shane, this seems like a lot to take on. … I was compensated for my podcast interview as part of a contract because I wasn't comfortable discussing the case anymore. If your people want to discuss these questions and more, I'm open to any offers."
I replied promptly: "I don't pay sources, I'm sorry." 
I thought it was interesting that, on the LISK podcast, one of the first things The Drifter says is his book wasn't a cash-grab. Meanwhile, behind the scenes, the podcast paid him for his brief interview. With this in mind, I do not believe he knows anything helpful about the case. If he did, and if he truly cared to bring answers to the victims' families, then he would've brought this information to the authorities instead of waiting for a payday from a podcast.
If I sound angry, it's because I am. Not so much at The Drifter, but at the fact that other journalists might be paying their sources for information. It is unethical. Sometimes this is referred to as checkbook journalism. The truth is not something journalists should barter. I cringe at journalists who dole out cash on the hopes that their source might give them something worth the clicks and ad space. If a source is paid to share their "truth," it's only sensationalism masquerading as information. 
As for The Drifter, it's possible he ducked out of my interview because the questions hit too close to home. Or maybe he really just wants to save the information for his next book — a book on a subject that he had previously told me he's no longer comfortable talking about. I suppose it's also possible I showed my hand and now he will do his own desktop investigation with my leads. 
There is something sleazy about some of the characters who've glommed onto this case. I refer to some of these types as grief whores — people who feed off a death because they find a particular thrill from the proximity to tragedy. You can find this type of person on social media, let's say, who is enveloped by a tragedy that might have nothing to do with them — not that we shouldn't be sad or share sadness when tragedies occur, but these people build their entire identity on a tragedy. 
It's fair to also wonder about my own proximity to this case. I have to ask myself what's really driving me to do this beyond just writing a story. I can't seem to stop looking at the fractured, endless case. It started with a mix of fear and fascination. It started with the idea that the worst monsters always wind up looking just like you and me. I couldn't pin the whole thing on the idea of my supposed past life as a prostitute — despite my friend's knowledge of the way the stars thread through human history. 
I'd also lost my grandfather to a sudden and still undetermined illness not long before I started investigating this story. He was a former cop in NYC. He was there in the 70s, when it was one sustained crime scene.
There was one month, he'd told me, that he had a dead body every day of the week. He said he felt like a funeral director. He remembered a body he sat with in Far Rockaway. His job was to guard the body and wait for the medical examiner. The guy was bludgeoned to death in an empty apartment. Blood splattered across the walls. It was a hot day, and the odor from the corpse had permeated the room. My grandfather told me the first thing he did was open all the windows. Then he found a chair. He banged off the filth and bugs. He looked in the kitchen for any cleaning supplies and found a can of spray under the sink, and he sprayed a perimeter around the chair. He placed his coat over the chair, and sat with the body for hours. He told me that he'd speak to the bodies. It might sound crazy, and he knew that, but he felt like it was appropriate, like it was the nice thing to do. I guess he taught me how to speak to the dead. To show them respect. To not fear them. Years later, he retired from the force, moved to South Florida, and became a hearse driver.
Maybe there's something in my blood that makes me want to communicate with the dead, or bring them closure — although I don't believe there is such a thing. Or maybe I was just trying to impress the ghost of my grandfather. Whatever it was, I couldn't help myself. And I'd gone so far down the rabbit holes that I was having a hard time keeping from cracking into an existential crisis. Also, I should note, both of my parents are from Long Island. Even when I was young, before I knew about the violence concentrated on the island, the place always felt like a dreamscape of strip malls, churches and cemeteries.  
I asked a former NYPD detective squad commander, who prefers to remain anonymous, if he thinks the internet has made humans more dangerous. He's been investigating Internet crime since 1995. He's tracked down digital footprints to solve missing person cases, suicides and hacker intrusions.
"It's a different kind of dangerous," he says. It has the power to save lives and spread information. But it also allows for people to become targets – hunted by killers, stalked, become victims of identity theft. 
I ask him what he thinks the odds are that people on sites like Websleuths could help solve a case like the Long Island serial killer.
"You don't have the manpower," he says. "I only have so many detectives and so many cases — this is an important case. Serial killer cases go to the top of the list. But that doesn't mean that I have a taskforce of sixty detectives whose sole purpose in life is to eat, shit, breathe this case."
Why not tap this community for help then? Especially when it comes to trying to identify the unidentified? It seems impossible for anyone these days to not leave behind any trace of a digital footprint. How can so many bodies remain unknown when there's a good chance some of them might have even advertised online?
"Here's the problem with prostitutes," he tells me. "Many times they are not missing persons. To become a missing person you need to be under eighteen or over eighteen and suffer from mental or physical illness. Most of these prostitutes are runaways. You have these guys who pick you up on the street and take you home. There's nobody that's going to declare you missing. So if you die and wind up in the swamp, nobody's looking for you."
⨳
According to Robert Kolker's book, Lost Girls, which details the lives of the victims of the Long Island serial killer, some of these young women were not runaways. They spoke with their families often. Some of their families knew they were escorts. 
Unlike Craigslist, escorts, until recently, could advertise openly Backpage.com, where they purchased their ads with bitcoin. (Backpage.com was seized by the United States Government on April 6, 2018). Women try to outdo one another with emoji-filled subject lines to pull potential johns away from the long list of escorts advertising above and below. Among the emoji hearts, flowers, bikinis, diamonds, snowflakes, lipstick, princesses, and cakes are all-caps teases, baiting the fantasies of the lonely: Busty! 24/7! Discreet! Miami blonde! Total bombshell! Angelic! Juicy Lips! Soft skin! All natural! 34GG! Credit Card Accepted! Get treated like a king! Leave nothing to the imagination!
Before Backpage was shutdown, I answered one ad that simply said: Elite Vixen seeks Arts Benefactor.
"What name would you like me to use," I asked?
"I am known as Agent Provocateur: Confidante of Politicians and Billionaires," she told me. 
In the teaser video on her ad she wore an oversized, white furry hat. Her white bra was pulled down to expose her breasts. She danced behind a glass door, pressed her body against the glass, licked the glass, then kissed it. 
"Are you ever afraid of what's on the other side of the computer screen?" I asked.
"I am a very security conscious business woman. I only reply to emails where there is proper spelling, courtesy, and grammar."
She told me she prefers conservative Caucasian men over the age of 45. But then she says, "Ted Bundy was that too though…"
This made me laugh because the way she thought of spelling and grammar in online messages is exactly why I thought genius on Utopia Guide was a killer amongst those cavemen. 
She's been doing escort work for twenty years and had seen the way the industry shifted from the street to the internet. Basically, she said, Craigslist killed the pimp. 
"I have my regulars and the only time I post an ad is to replace them when they die of old age or their wives have caught them."  
I asked her what she thought about the review sites like Utopia Guide.
"The review sites were good for my business at first, but then I got very turned off by how misogynist men can be under the blanket of anonymity," she said. "They tend to talk like teenage boys in a locker room. A mere 1-5 star rating would be sufficient."
What does she think can be done to prevent the sex worker population from constantly being preyed upon by serial killers?
"I feel very bad for the women of the USA who are also persecuted by the police, hence are afraid to call the police. Only a very desperate woman would go meet strange men for sex or money without precaution. There is a lot of prostitution since the market crash. This economic climate will only lead to more desperation and death and a sad end to the myth of the American Way. We need full legalization and taxation of sex and marijuana just like my home country of Germany. … Prostitution can pay for solar energy. Sex is the key to world peace and the orgasm is the fountain of youth." 
It's clear her view of sex work has crystallized after twenty years of what seems like success. She services, so she said, high end clients. This is a world away from the kind of desperate lives and clients the victims in Long Island were stuck within.
If the government became the pimp by having women pay taxes, it will not only boost the economy, Agent Provocateur said, but it would mean that escorts would be registered and if they go missing they'd be easier to report. In the end though, there's nothing that will stop a monster that is compelled to kill women who, for now, have to operate on the fringes. 
Early in her career she worked at an exclusive brothel in Atlanta. Six girls in a townhouse. Some of her clients were Coca Cola execs and Atlanta Braves. One of the girls went missing. The prime suspect was the owner of the brothel, a soft-spoken, Vietnam vet who had fallen in love with the girl. As far as she knows, nothing ever came of it. The girl was never found. 
There are so many families without answers — especially the families of the Gilgo Beach victims. In May 2020, the authorities did release another bit of information. They finally identified Jane Doe number 6. Her name was Valerie Mack AKA Melissa Taylor. She was 24 and worked as an escort. She was last heard from in Port Republic, New Jersey. Her mutilated torso was found near Halsey Manor Road in Manorville in 2000. Her hands, feet, and head were found on Gilgo Beach eleven years later. 
I spoke with her foster sister Tricia Hazen. The police were able to identity her through "familial searching." 
According to Long Island News 12, "Suffolk police teamed up with the FBI and used genetic genealogy to identify one of the victims of the Gilgo Beach serial killer. Valerie Mack was identified through a link to a biological aunt… The process of genetic genealogy involves taking the victim's DNA, running it through law enforcement and publicly available genealogy sites, and coming up with possible relatives."
Valerie Mack was never reported missing. 
Tricia received a phone call from the detective saying they believed her sister is what authorities have been referring to as Jane Doe No. 6 in the Long Island serial killer investigation for twenty years. 
"We were all put into the foster system, so I did not grow up with her," Tricia told me. "But as they say, blood is thicker than water. … The way she was killed greatly affects me."
As Tricia and I make an arrangement to talk on the phone, she sends me a message saying she's been advised not to talk to any press about the case. She says the SCPD has brought in a whole new team of detectives. 
I reached out to the SCPD and they have neither confirmed or denied that there are new detectives working Valerie Mack's case, which is a direct link between Manorville and Gilgo Beach.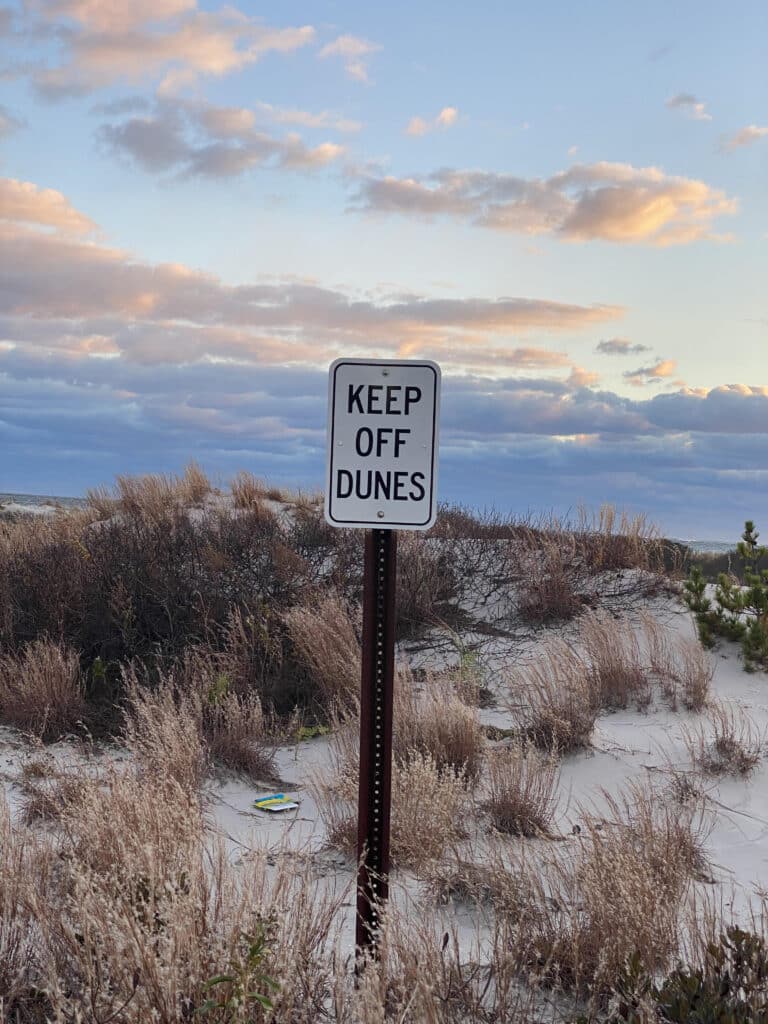 ⨳
In the time since I first started loitering around some of these Long Island serial killer forums, back in 2016, the white roadside crosses along Ocean Parkway, one for each victim, have either been stolen or removed by the highway department. You used to be able to pull your car over, put your hazards on, and walk the part of the beach where the women were discovered. Today there is a cable guardrail that runs along the entire length of the parkway. They've also paved a path for joggers and cyclists. There are benches with views of the bay.   
One of the worst things to happen since I began investigating this case is what happened Mari Gilbert. 
Not long after I finished my initial reporting, my wife and I were hanging out with good friends of ours, a couple who'd I previously told about the Long Island story. The husband works at a local emergency room in New York's Hudson Valley. (A worthwhile detail to add in terms of the coincidences surrounding me and this case: my friend's name also happens to be Shane. He's the only other Shane I've ever met.) 
Shane told me he was at work when Sarra Gilbert, one of Mari's other daughters, was brought into the ER covered in blood and strapped into a straitjacket. On that day, July 23, 2016, Sarra stabbed her mother 227 times with a kitchen knife and bludgeoned her corpse with a fire extinguisher. Sarra Gilbert has since been diagnosed with schizophrenia and sentenced to 25 years to life.
At the time, I hadn't realized how close the Gilberts lived to us. On November 5, 2021, Sarra Gilbert lost her appeal. The Daily Freeman reported that the court decided: "We have no doubt the defendant suffers from a debilitating mental illness that blurs the lines of fiction and reality, and we are certainly sympathetic to the difficult life circumstances she has endured. The proof, however, reasonably supports the jury's finding that, at the time of the killing, defendant had the substantial capacity to know and appreciate both the nature and consequences of her conduct." 
Only five months before Mari's death, in February 2016, a second autopsy of Shannan Gilbert was performed by the medical examiner, Michael Baden. Baden was New York City's chief medical examiner in the late seventies. His new report concluded that Shannan was strangled to death. He agreed to perform the new autopsy only after Mari Gilbert and her attorney made enough noise about the Suffolk County police mishandling the case. This was a belief rooted deep in the Internet. The desktop detectives were heard.
It's not so hard to believe that over a decade into this warped case that justice could be outsourced, or at the very least accelerated, by people sitting at their computers trying to bring the killer out of the shadows of the internet. 
Agent Provocateur told me she mourns for the countless victims of serial killers. Even if she works with a different clientele, it's impossible not to think of serial killers when you're an escort. Sex workers are preyed upon all too often by monsters. So many women vanish and go unreported for years. Like Agent Provocateur's co-worker in Atlanta. Or like Valerie Mack.
The FBI has said there could be as many as 50 serial killers operating undetected today, although that is an impossible number to generate. Michael Arntfield, author and retired detective, believes there could be anywhere from 3 to 4,000 active serial killers. The Murder Accountability Project has created a map of the United States using an algorithm "capable of detecting serial killers who target specific geographic areas." The map is reminiscent of the timelapse video-map of all the times humans have detonated nuclear bombs since 1945.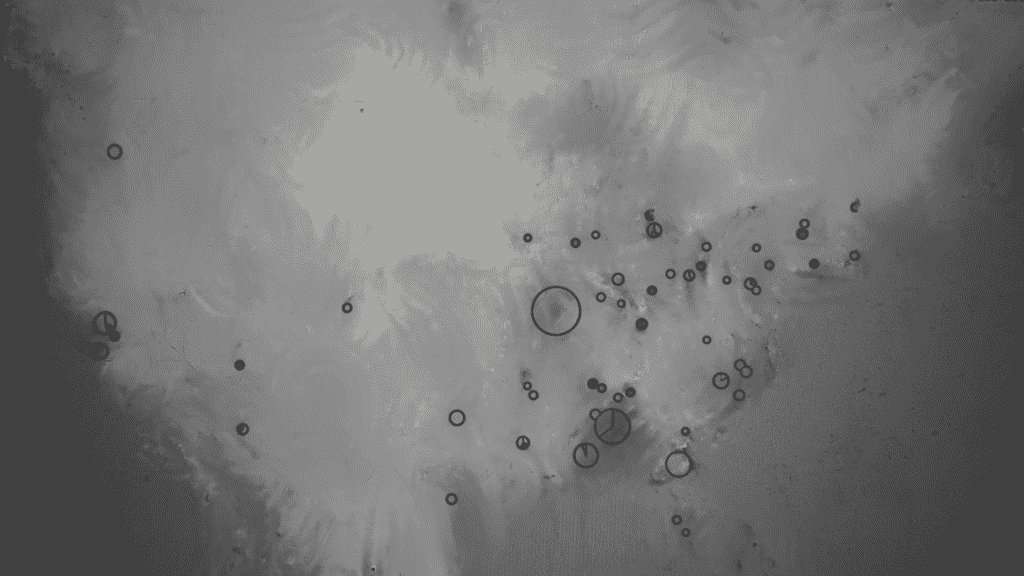 According to the National Missing and Unidentified Persons System, 600,000 people go missing every year, and only 4,400 unidentified bodies are recovered each year. How many could've been abducted and discarded by killers that we don't yet know exist? In the absence of closure, Agent Provocateur told me she likes to find revenge in her belief of a life after death. As if she could see the future with absolute clarity and confidence, she said, "The killer will be reincarnated as the victims."