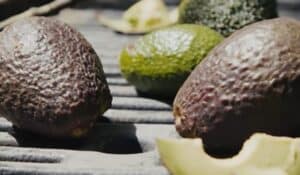 By  Hannah Claire Brimelow
Self-defense groups in western Mexico have taken to patrolling areas and farms terrorized by gangs.
Cartels have dominated the agricultural area of Michoacan. Residents had been kidnapped, extorted, and robbed of their avocados. For the past eight months, 3,000 armed farmers and farm workers have taken it upon themselves to protect their communities from gangs.
"The Jalisco New Generation Cartel (CJNG) and Los Viagras posed the main threat as both criminal groups have sought to establish themselves in the region in recent years and have engaged in a turf war with each other," Business Insider reports.
In 2006, then President Felipe Calderon deployed the military in the war on drugs. Today, an estimated 200 gangs exist in the place of larger, controlling cartels.
In addition to the farmers' grassroot efforts, organized self-defense groups are protecting towns against encroaching violence. Pueblos Unidos told France 24 it has over 700 members and sends masked men to sweep plantations of lurking gang members. Additionally, locals and self-defense groups have set up check points through out the region to prevent cartel movement. Groups like Pueblos Unidos have existed since 2013 and are often hired as private security. They are not a legally permitted group in Mexico.
"My opinion is that … autodefensas shouldn't exist, because the responsibility for security corresponds to the state. I'm not in favor of people arming themselves and forming groups to confront crime because that doesn't yield results," President López Obrador said Friday at a news conference. He called on the groups to trust the authorities rather than act independently.
The President has been publicly denounced for not doing more to inhibit organized crime. According to Border Report, Obrador governs Mexico "under the assumption the criminals 'will behave well' if police leave them alone. The government also is pursuing a policy of social spending hoping people will say no when gangs try to recruit them."
Citizens Council for Public Safety and Judicial Justice, headquartered in Mexico City, said "Mexico for the past two years has been the world's epicenter for homicidal violence. This is no fluke. In 2019 and 2020, the government of President Andres Manuel Lopez Obrador has applied the worst crime-control policy."
Avocados are nicknamed 'green gold' in Michoacan. The region produces nearly three-quarters of the country's avocado crop. Mexico supplied about 43% of world avocado exports in 2019. At the time, avocado exports were valued at $3.2 Billion USD – five times more than in 2010.
For corrections, please email [email protected]