An Idaho middle school teacher and leftist LGBTQ activist has been accused of raping a 16-year-old former student.
Eric McDermott, 59, taught world studies and human geography at Fairmont Junior High School — he was also the basketball coach.
McDermott was the boy's teacher last year, when the boy was 15 years old, before he allegedly contacted him on a "dating and hookup" website.
According to a report from the Idaho Statesman, McDermott has been charged with rape and sexual battery committed by lewd or lascivious acts on a minor 16 to 17 years of age.
"McDermott allegedly sent nude photos and communicated with the teen for several days before picking him up and driving him to McDermott's home, where the teacher allegedly sexually assaulted him," the report states.
According to a report from the Idaho Tribune, "McDermott was a prominent volunteer with the Pride Foundation's Idaho Leadership Action Team."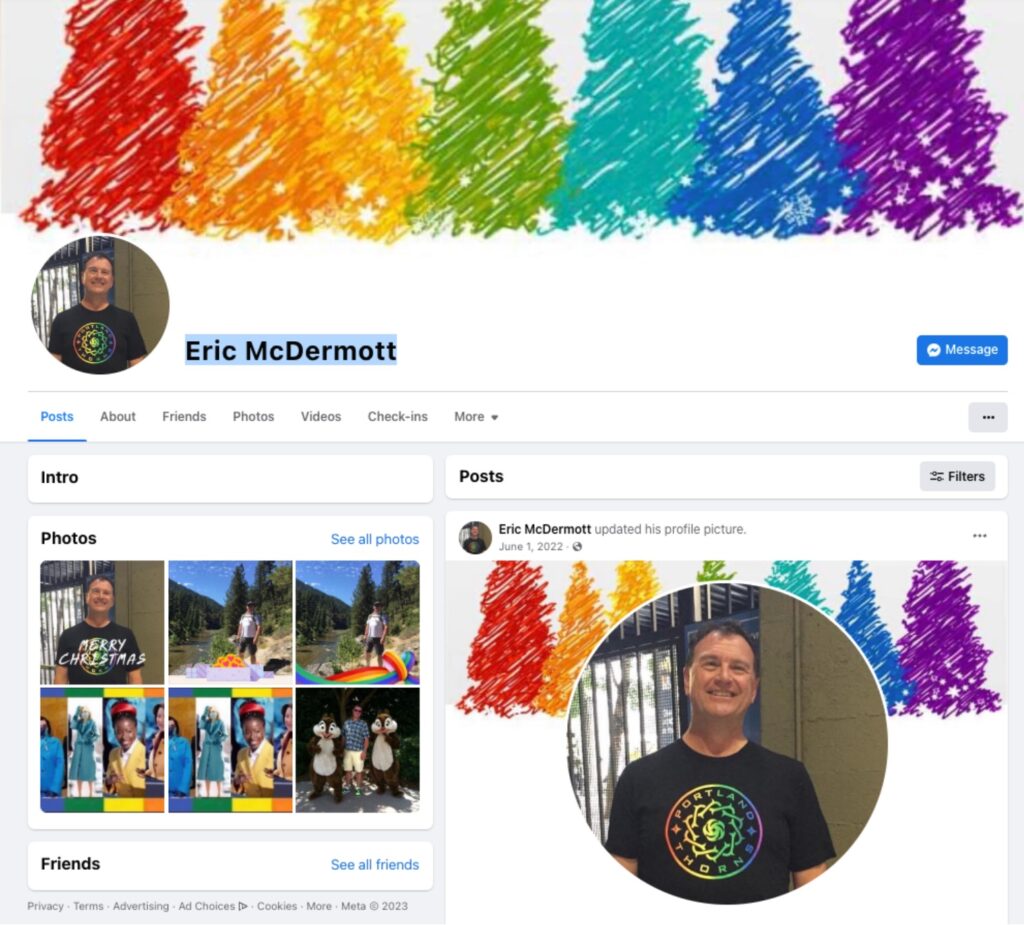 "McDermott would travel all around Idaho, attending drag shows and pride events, seeking "volunteers" ages 16 and up – the same age as his alleged victim," the report added.
His social media accounts prominently showcase his activism.
The Boise School District sent a letter to parents informing them that McDermott was placed on leave "immediately" after the police department notified them of the arrest.
"We understand that this news will raise concerns about student safety and we want to assure our families that the District is fully cooperating with law enforcement and prosecutors as they investigate this matter," the letter said, according to the report.
McDermott is being held on a $1 million bail at the Ada County Jail. A preliminary hearing has been set for the morning of April 27.
The Fairmont district has recently been plagued by scandals involving teachers and staff.
Scott Crandell, a social worker working within schools, died by suicide in December after an investigation was launched into allegations that he was victimizing a young teenage student. Fairmont's former principal Christopher Ryan was charged with failing to report an allegation of child abuse in January.
Timcast has reached out to the Boise School District for comment and will update this story if one is provided.