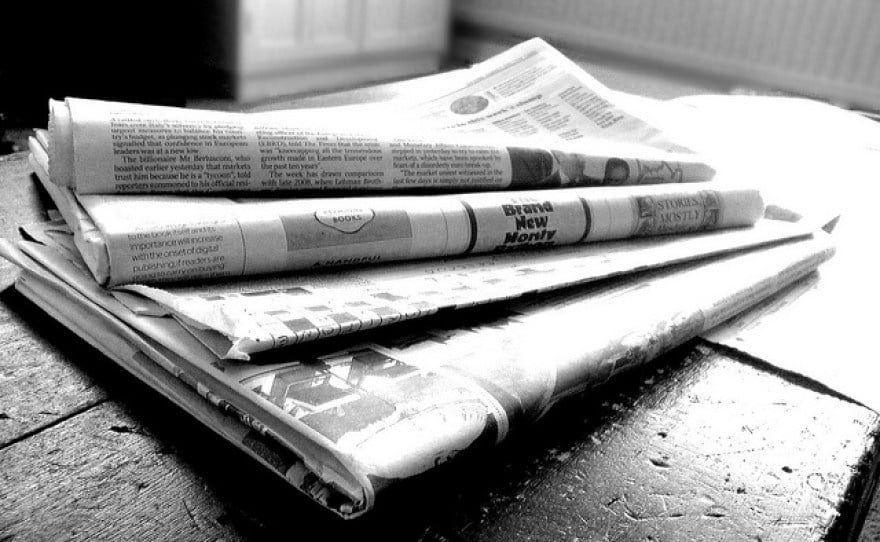 By Cassandra Fairbanks
Americans have the lowest trust in the media in the world, according to a new survey.
Fewer than one in three Americans trust the media, according to a study from Reuters Institute for the Study of Journalism at Oxford, which interviewed 29,000 people in 46 countries.
Additionally, amongst American conservatives, only one-fifth saying that the media reflects their views correctly.
The majority of Americans whose political views lean left, 51 percent, believe that the media reflects their views correctly, while 34 percent disagreed. "Fewer than one-third of centrists and one-fifth of conservatives agree. Self-identified conservatives have a 59 percentage point gap: 16% say the media portray conservatives accurately, while 75% disagree," the Daily Wire reports.
The Daily Wire also pointed out that the Associated Press blamed its readers for the low trust in media, saying the trouble is "not all Americans universally embrace core journalism values."
"Despite more options to read and watch partisan news, the majority of our respondents (74%) say they still prefer news that reflects a range of views and lets them decide what to think. Most also think that news outlets should try to be neutral on every issue (66%), though some younger groups think that 'impartiality' may not be appropriate or desirable in some cases, for example, on social justice issues," the Reuters report found.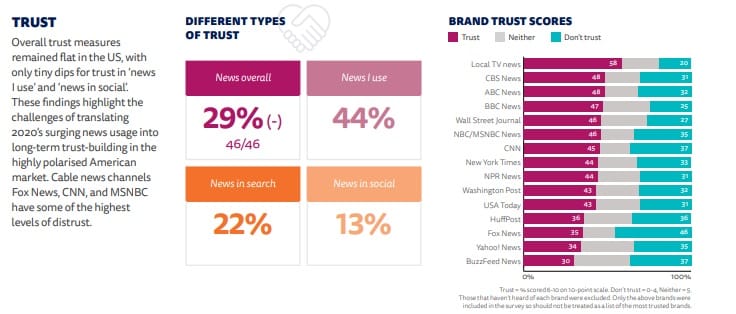 "In some countries, lower interest may be as much to do with changed politics as the Coronavirus crisis itself. Interest in the news in the United States has declined by 11 percentage points in the last year to just 55%. To some extent this is not surprising as our poll was conducted after the turbulent events on Capitol Hill in January and the departure of Donald Trump. But our data show signs that many former Trump supporters may be switching away from news altogether. Almost all of this fall in interest came from those on the political right," the report added.
The survey found that while trust in media went up overall globally, "the United States is clearly an exception following deep divisions over a 'stolen election' and the aftermath of the killing of George Floyd. The US is one of the few countries not to have seen an increase in trust this year."
"In the United States there are more people who distrust the news than trust it, leaving a deficit of 15 points. But in Scandinavian countries, like Denmark, a very small proportion say they distrust the news, leaving a large net positive score of 48 points," they wrote.
For corrections, please email [email protected]