The United States Department of Energy has announced massive new investments in solar energy and domestic geothermal energy projects, aimed at moving the U.S. toward cleaner energy production.
"Every American community, especially those that face disproportionately higher energy burdens, deserves the economic and health benefits that come with increased access to affordable clean energy," said U.S. Secretary of Energy Jennifer M. Granholm.
Both initiatives are in support of President Joe Biden's goal of carbon-free electricity by 2035.
Solar
The Energy Department is working with five states and the District of Columbia to pilot the Community Solar Subscription Platform, which aims to expand solar power access to lower income households.
Officials cite the expensive cost of installing solar panels as a reason why many people decline to use this source of electricity generation. The Biden administration's new program essentially socializes solar power generation, allowing multiple customers to benefit from a shared solar energy system.
Colorado, Illinois, New Jersey, New Mexico, New York, and Washington D.C. will pilot the program and "provide feedback, coordination, and data to test the operability, security, and performance of the platform," according to the DoE.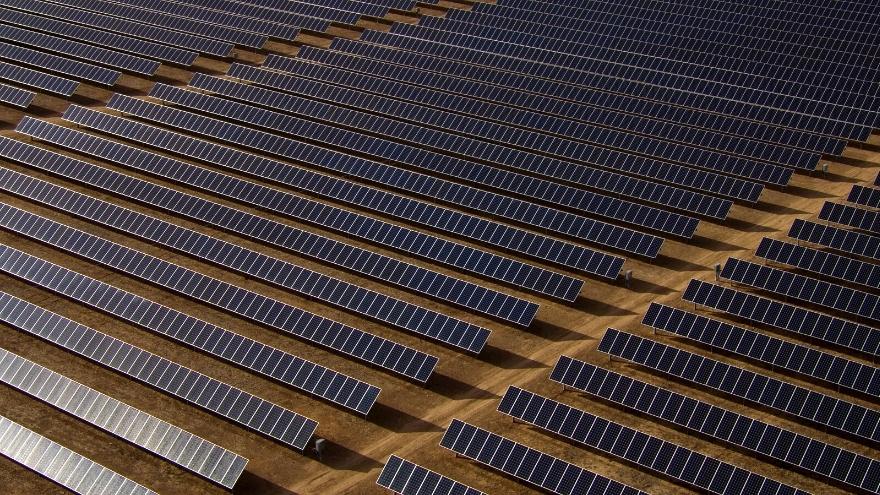 The program will also assist eligible households with heating and cooling costs, bill payment assistance, energy crisis assistance, weatherization, and energy-related home repairs.
From 2019 through 2020, the U.S. solar market saw a 43 percent increase, according to the Solar Energy Industries Association. Jobs in the solar industry also increased 9 percent nationwide from 2020 to 2021.
"I'm proud to join the White House, Department of Energy, Department of Housing and Urban Development, and Department of Health and Human Services in support of the community solar subscription platform. This innovative and exciting project helps lower electricity bills, save people money through expanded and streamlined access to affordable community solar subscriptions," said Colorado Gov. Jared Polis. "This initiative will save Coloradans millions on electricity bills every year, reducing energy burdens across the state. That's money better spent on groceries, on rent, or on taking the family out for fun. We are so thrilled to support this effort to save people money and accelerate Colorado's pathway to 100% renewable energy."
The DoE Estimates that, depending on the state, homeowners will see between a 20 percent and 50 percent reduction in their electric bill. The department also estimates the program will lead to electric bill savings of between $30 million and $400 million.
Projections from the DoE estimate as many as 1.5 million people will work in solar-related jobs by 2035.
Geothermal Investment
On July 28, the DoE announced an investment of up to $165 million to expand U.S. geothermal energy deployment.
"The U.S. has incredible, untapped geothermal potential beneath our very feet, which can be harnessed to meet our energy demands with a round-the-clock, clean renewable resource," said U.S. Secretary of Energy Jennifer M. Granholm. "Leveraging the extensive knowledge, technology, skill, and experience of the oil and gas sector is the perfect way to tackle barriers to geothermal deployment while also giving fossil-fuel-based communities and workers a role in the transition to clean energy."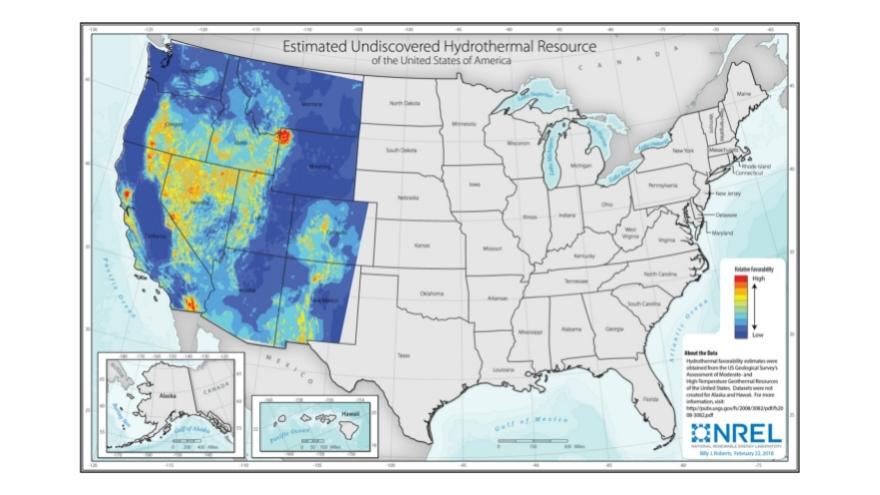 Geothermal energy is heat that is produced by and located within the earth. It constitutes one the nation's largest sources of renewable and environmentally benign electric power, the U.S. Geological Survey says.
Most of the U.S.'s geothermal resources are located in the western half of the country. However, those resources have yet to be tapped because of challenges associated with subsurface environments.
The DoE plans to leverage the expertise of professionals in the oil and gas sectors to advance geothermal development, given the similarities that exist between the industries.
"An award of up to $10 million will be used to select the entity to run the [geothermal development] effort and create a roadmap for subsequent years' research and outreach initiatives," according to the DoE.