The Connecticut Department of Health has replaced the words "mother" and "father" with "birth parent" and "non-birth parent" in all documents for parents related to childbirth.
The gendered terms appear to have been removed from all paperwork required for obtaining a birth certificate.
3/ Birth parent's worksheet for child birth certificate. pic.twitter.com/AW8KVv3avH

— Colin Wright (@SwipeWright) September 9, 2022
For example, they now request the immunization records of the "birth parent" and ask for "affidavits of the birth parent, non-birth parent, and witnesses to the birth and pregnancy."
The list of documents required to send to the Registrar of Vital Records includes a "signed and dated report from the practitioner or clinic that provided postpartum care to the birth parent within twenty-four hours after the birth," as well as a "notarized affidavit by the birth parent attesting to the date, time, and place of the live birth."
There are now no mentions of mothers, fathers, or gendered pronouns in the documents and worksheets.
Connecticut is not the first state to erase the words mother and father from this type of paperwork.
According to a report from the Daily Caller, the Pennsylvania worksheet, revised in May 2022 uses the term "birthing parent" to refer to a mother.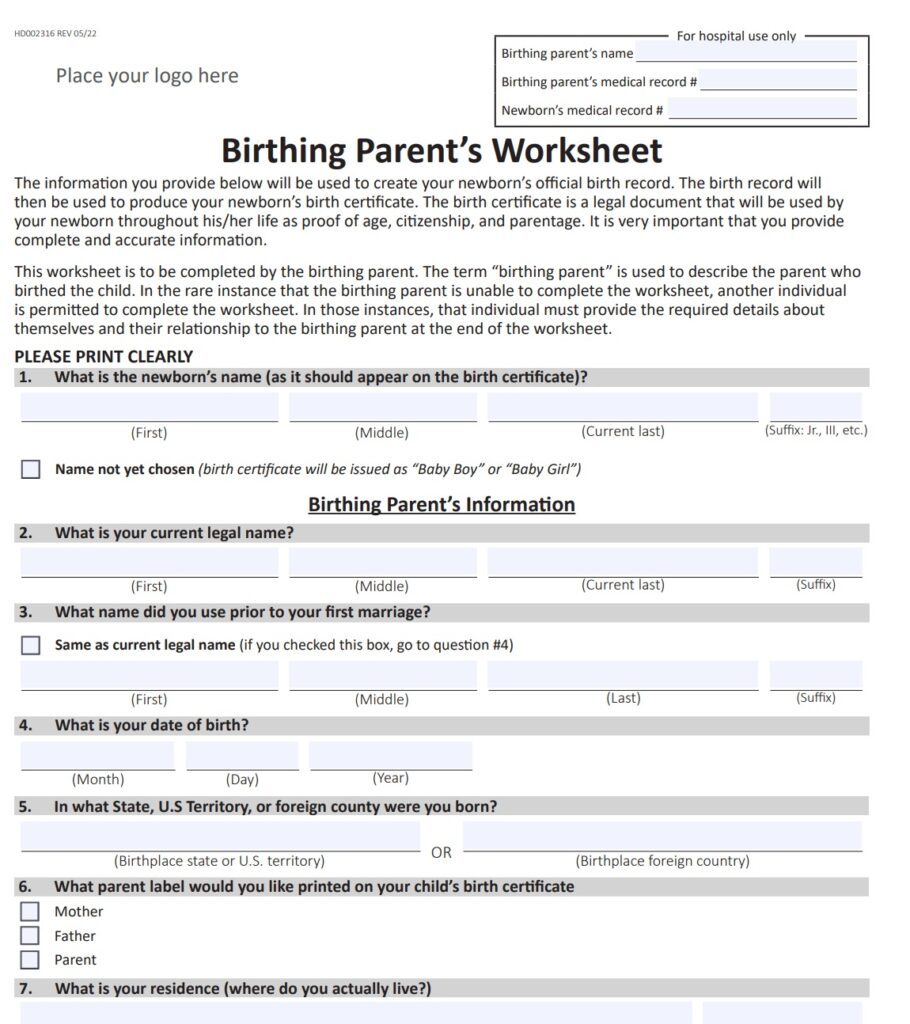 "The term 'birthing parent' is used to describe the parent who birthed the child," the state's "Birthing Parent's Worksheet" says.
Ohio also has a "Birth Parent's Worksheet," though it still contains the word "mother" in several places.
In July, a leaked proposal showed that the National Education Association was considering changing the word "mother" to "birthing parent" as the formal language used by state and local educational entities, according to a report from NBC 24. The goal of the resolution was to be more "inclusive" to transgender parents.
"NEA will inform states and locals of the following sample language that may be put in contracts that is LGBTQIA+ inclusive," an alleged NEA proposal for a resolution titled NBI 63 reads. "'Parental leave' instead of 'maternity leave,' 'parent' instead of 'mother' or 'father,' 'birthing parent' instead of 'mother,' and 'non-birthing parent' instead of 'father,'" the proposal said.
Twitter bans @TerryStoops for 12 hours for posting "other people's private information," by which they mean new business items from the NEA Representative Assembly. Hey @Twitter, come get me, too. pic.twitter.com/XhFLG959xo

— Mike Antonucci (@UnionReport74) July 6, 2022
The resolution was ultimately not adopted.