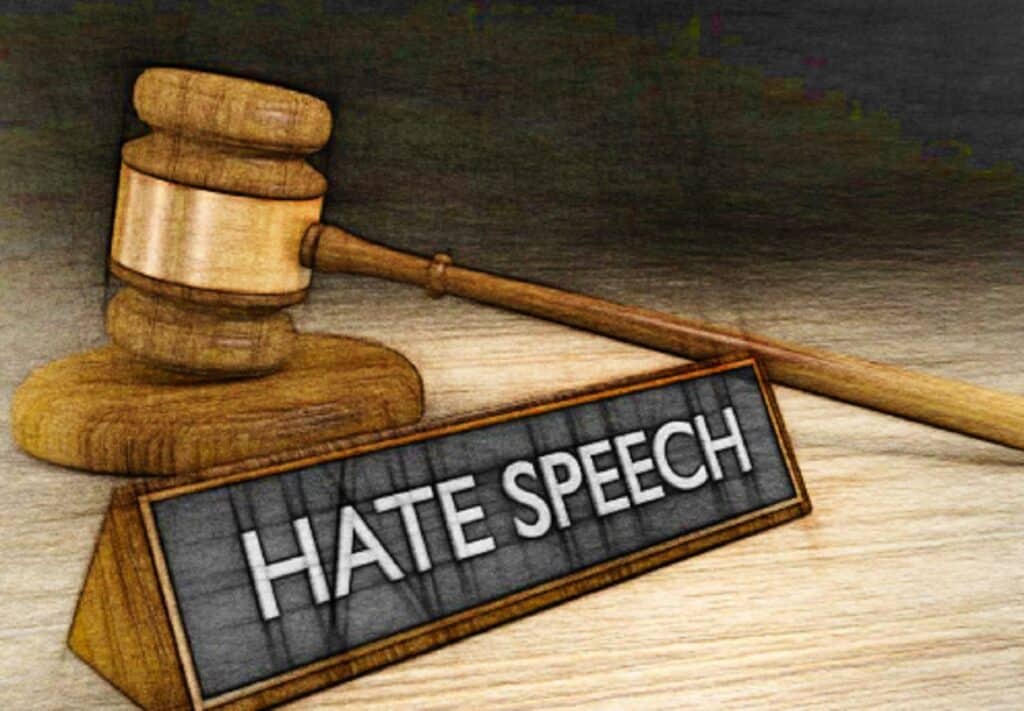 By Cassandra Fairbanks
The Canadian government has proposed legislation to combat "hate speech" and "hate propaganda" that would carry penalties of a $50,000 fine and one year in jail.
The shockingly authoritarian Bill C-36 was announced in a press release from Prime Minister Justin Trudeau's Department of Justice on Wednesday.
"Canadians expect to be safe and free from hate speech and hate crimes, online and offline. The Government of Canada is committed to keeping all Canadians safe, while also protecting their rights and freedoms," the press release states.
To fight "hate speech" the Minister of Justice and Attorney General of Canada introduced amendments to the Criminal Code, the Canadian Human Rights Act, and the Youth Criminal Justice Act.
"Too many people and communities in Canada are harmed and victimized by hate speech, which is often amplified and spread online. Online hate can turn into offline hate with devastating impacts on communities and families. We have a responsibility to victims to take action to combat hate online and continue to build a more inclusive Canada," the statement continued.
The bill seeks to amend the Canadian Human Rights Act to "define a new discriminatory practice of communicating hate speech online, and to provide individuals with additional remedies to address hate speech," add a definition of "hatred" to section 319 of the Criminal Code based on Supreme Court of Canada decisions, and "create a new peace bond" in the Criminal Code designed to prevent hate propaganda offences and hate crimes from being committed, and make related amendments to the Youth Criminal Justice Act.
The Department of Justice says this bill will be "complemented" by a regulatory framework to tackle "harmful content" online.
"Canadians expect their government to take action against hate speech and hate crimes. These legislative changes would improve the remedies available to victims of hate speech and hate crimes, and would hold individuals accountable. The actions we are taking today will help protect the vulnerable, empower those who are victimized and hold individuals to account for the hatred they spread online," Minister of Justice and Attorney General of Canada David Lametti said.
The summary of the bill defines "hate" as "the emotion that involves detestation or vilification and that is stronger than dislike or disdain … For greater certainty, the communication of a statement does not incite or promote hatred, for the purposes of this section, solely because it discredits, humiliates, hurts or offends."
"The bill would allow individuals or groups to file hate speech complaints with the Canadian Human Rights Commission, which would be empowered to order perpetrators to cease communications or, in some cases, to pay monetary compensation and penalties," according to a report from CP24.
Breitbart News reports that "if a complaint against an accused person is 'substantiated,' the defendant may be ordered to pay up to $70,000 in penalties divided into two components. The first component would be a payment of 'compensation' of up to $20,000 (CAD) 'for any pain and suffering that the victim experienced' as a function of 'hate propaganda' or 'hate speech.' The second component is a fine, up to $50,000 (CAD), paid to the federal government."
The guilty party would then be forced to "enter into a recognizance to keep the peace and be of good behavior for a period of [12 to 24 months]."
If they fail to comply, it could result in imprisonment of up to 12 months.
For corrections email [email protected]