A North Carolina Belk has canceled a planned in-store drag show at the last minute, according to the performers who were scheduled to appear.
The department store chain had initially agreed to allow the drag queens to perform at the MAC counter at the Belk at Northlake Mall in Charlotte for a Pride Month event. However, the store abruptly changed its tune as the boycotts against North Face, Target, and Bud Light showcased conservative buying power.
A drag queen who performs under the name "Nova Stella" told Queen City News that he had been scheduled to appear.
"Everything was good to go," the drag queen told the paper. "We were prepared for this, and within less than two weeks, it changed. It turned to anger."
Belk hosted the same event in 2022, which featured the drag show, a meet-and-greet with the performers, and a makeup demonstration.
"It's unusual," Queen City News Marketwatch Reporter Jane King said of the conservative boycotts. "I've never seen this before, but the backlash has been much bigger this year."
King added that the backlash had prompted companies that have fully engaged for Pride Month in previous years to try harder to "walk a fine line."
"Companies used to say, 'We have a duty, we follow the law, we provide a great product, we charge a reasonable price for it, we make a profit, we serve our customer,' and that's it," said King. "But Millennials started pushing the whole, 'You've got to have a product you believe in,' and businesses have responded to that."
Like Target, Belk recently made headlines for offering a children's Pride collection.
A "Trans Pride" shirt for toddlers was removed from the store's website after an inquiry about the product from Fox News.
"Another pro-LGBTQ shirt for boys that is still currently on Belk's website doesn't have any words but features various ice cream confections bearing the colors of the lesbian flag, transgender flag, gay pride flag, bisexual flag and a milkshake with the letter Q for 'Queer,'" Fox reported last week.
On June 6, the entire Pride section of the Belk website appeared to have been removed, though it still appeared in a Google cache.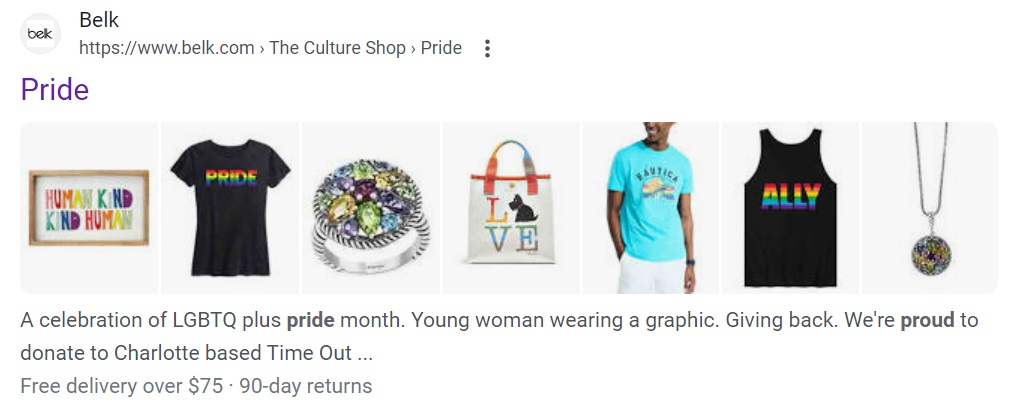 Clicking on the link through Google now brings you to the Belk homepage.
A search for "Pride" on the store's website still returned items for sale, though many appeared to be heavily reduced and on clearance. For example, a shirt that reads "Equality" in rainbow letters has been marked down from $24 to $6.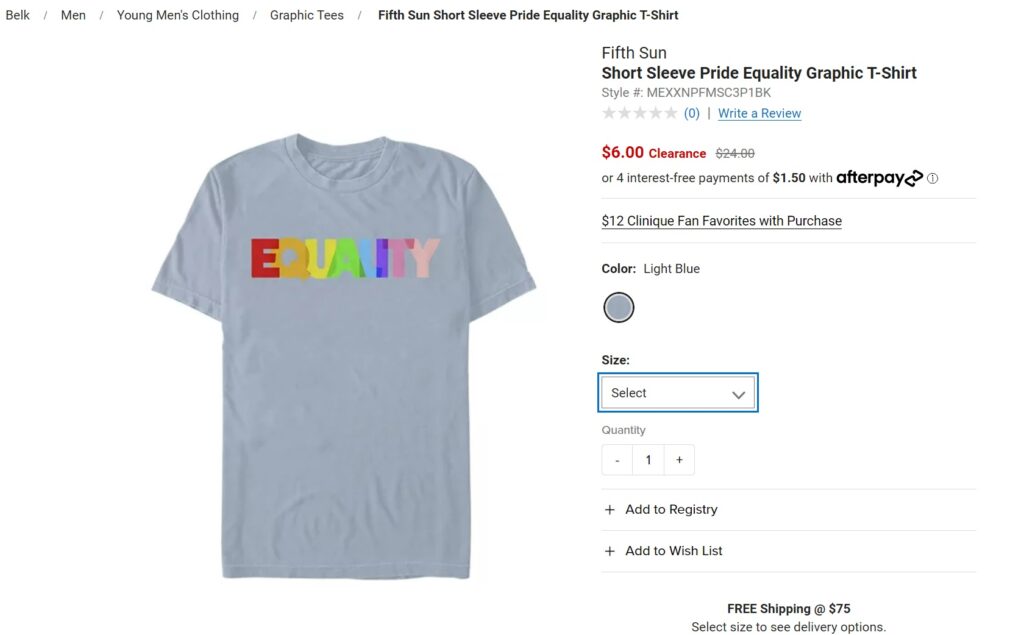 A previously $54 "Pride Tray" is now marked down to $13.50 on clearance and $9.45 after a coupon code.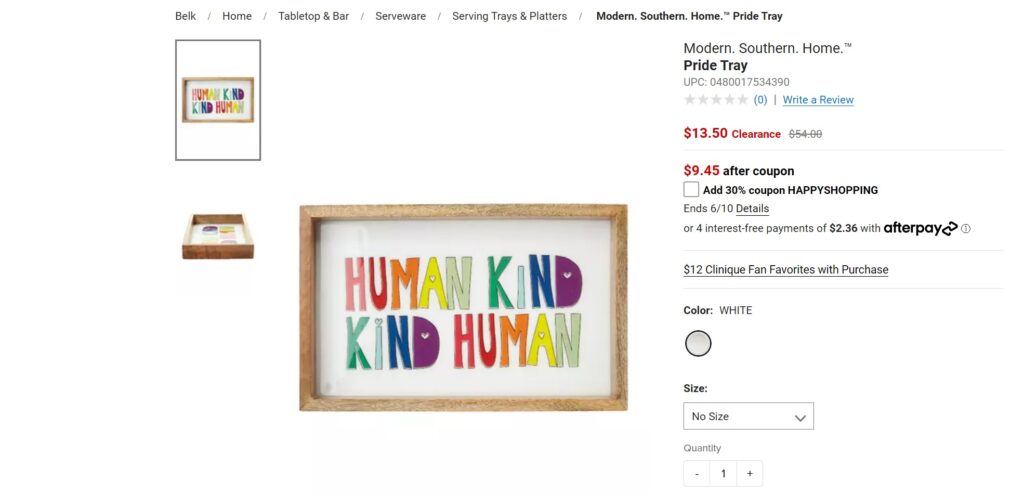 Target's market value has declined more than $12 billion since the start of the conservative boycott.
Bud Light has been hit even harder, down over $27 billion since announcing a partnership with transgender activist and influencer Dylan Mulvaney in March.