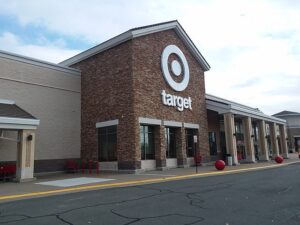 By Hannah Claire Brimelow
Targets around San Francisco will shorten their operating hours in the wake of increasing crime in the city.
Six locations will close four hours early – at 6 P.M. instead of 10 P.M. – the company announced on Friday out of concern for "guests, team members and communities." 
"For more than a month, we've been experiencing a significant and alarming rise in theft and security incidents at our San Francisco stores, similar to reports from other retailers in the area. Target is engaging local law enforcement, elected officials and community partners to address our concerns," a company spokesperson said in a statement to NBC Bay Area. 
In 2014, the city essentially decriminalized shoplifting with Proposition 47. Thefts under $950 were classified not as nonviolent thefts but as misdemeanors. Shoplifters would be release back on to the street and therefore arresting them became a burden on police when compared to more serious crimes. 
Prop 47 had the support of the state's Democratic party as well as the American Civil Liberties Union. According to Fox News, "The idea behind it was to reduce certain non-violent felonies to misdemeanors in order to free up resources for cops and prosecutors to focus on violent offenders." 
The impact of the law has been intense and unrelenting. Private companies hired by stores to defend their merchandise have been sued. Companies have been accused of racially profiling thieves. At one point, large retailers like Goodwill, Walmart, and Bloomingdale's attempted to slow the rising rates of shoplifting by requiring perpetrators to take a 'life skills' class. The educational firm the retailers used for the classes was sued, in turn, by the city attorney for "false imprisonment" and "extortion." 
Over the past five year, pharmacy giant Walgreens has closed 17 stores in the city. CVS also closed a number of stores and cited "professional crime" as the cause of about 85% of the company's losses in San Francisco. 
In an op-ed for The Washington Times, Kelly Sadler said "Last year, the voters of California shot down Proposition 20, a measure that would have toughened the penalties against repeat shoplifters and members of organized theft rings. Who led its opposition? None other than Silicon Valley giants Facebook CEO Mark Zuckerberg and the wife of Netflix CEO Reed Hastings, who have probably never even visited a retail store personally. In their billionaire cocoons they can isolate themselves from the day-to-day banalities of having to pick up a drug prescription." 
During 2020, burglaries jumped by 62% and homicides by 17%. A San Francisco Camber or Commerce survey found that 8 out of 10 residents say crime has worsened and quality of life has declined. 
For corrections, please email [email protected]