Columbus City Schools, Ohio's largest school district, paid $24,200.83 to consultants for a two-day presentation on "Queer and Trans Inclusion," which instructed teachers on how to hide children's "gender transitions" from their parents.
During the workshop, educators were expressly instructed to refrain from contacting students' parents about gender identity issues.
The content of the September 2022 presentation was obtained through a public records request made by the organization Parents Defending Education.
According to a report from the Federalist, the presentation was given by "'Q-inclusion,' now known as 'Hey Wes,' an organization led by a woman disguised as a man that boasts of partnering 'with schools, healthcare clinics, businesses, and communities in order to support queer & trans belonging.'"
"During the sessions, CCS staff such as speech-language pathologists, occupational therapists, physical therapists, school psychologists, and school counselors were schooled on methods and tools such as 'gender support plan' sheets they could use to further their campaign to quietly force the LGBT agenda on children without parents' knowledge," the report continued. "CCS hires were specifically instructed what to do 'when a student is out to you but not to their family' and how to handle 'caregiver concerns and pushback' with conversation tactics while still hosting sexual conversations with children."
A Q-inclusion handout used for the training states, "Transgender and nonbinary students have a FERPA-protected right to privacy; this extends to students' gender identity, birth name, sex assigned at birth and medical history. This includes privacy rights from parents/caregivers."
According to Parents Defending Education, the presentation recommended that teachers refrain from sharing students' new gender identity with their parents and that there be a "private place within the students records" that is not accessible to parents.
"Affirmed name should be used, regardless of legal name, on all paperwork and printed materials," one of the slides states. "Legal name is kept in a segregated, confidential file. If student's caregivers are not supportive or cannot know about their affirming name, there should be a private place within the student's records to indicate the name and pronouns that staff and peers should use for the student, aligning with the student's wishes."
'The legal name should be used only where specifically required. Districts and schools should determine which uses require the legal name, including whether it is required for specific testing or reporting purposes," the material added, quoting left-wing extremist LGBTQ organization GSLEN.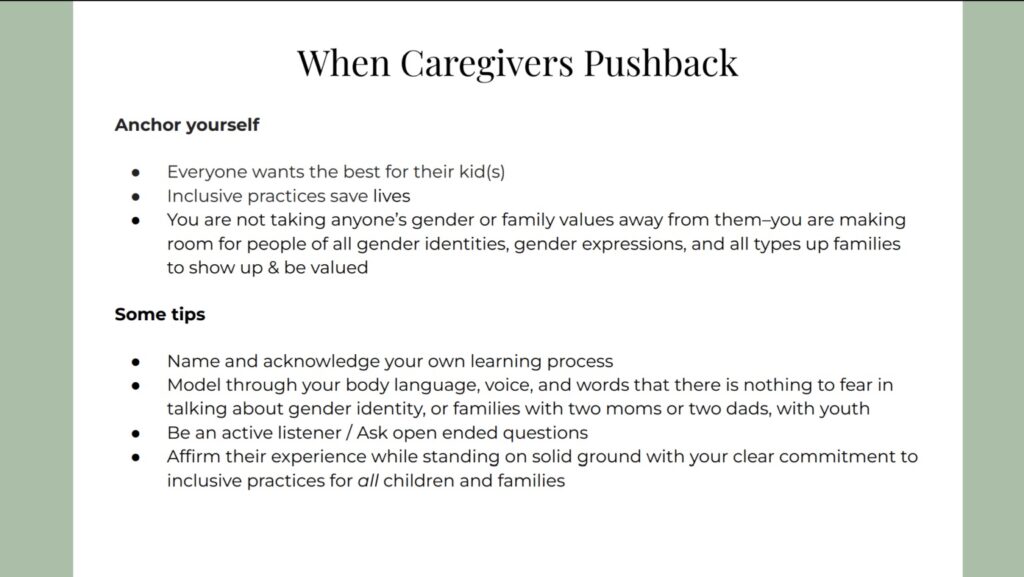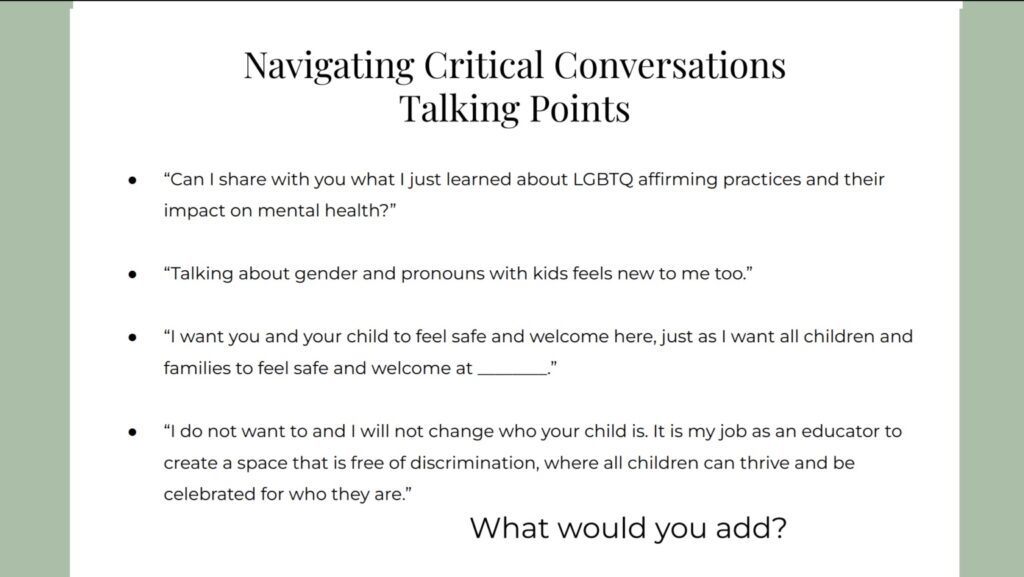 A chart used in the presentation additionally suggested that teachers avoid using terms like "boys and girls" to address a class. Instead, the organization suggested "displaying pride flags, wearing pronoun pins," and calling boys and girls "Friends, scholars, learners, children, mascot/community name."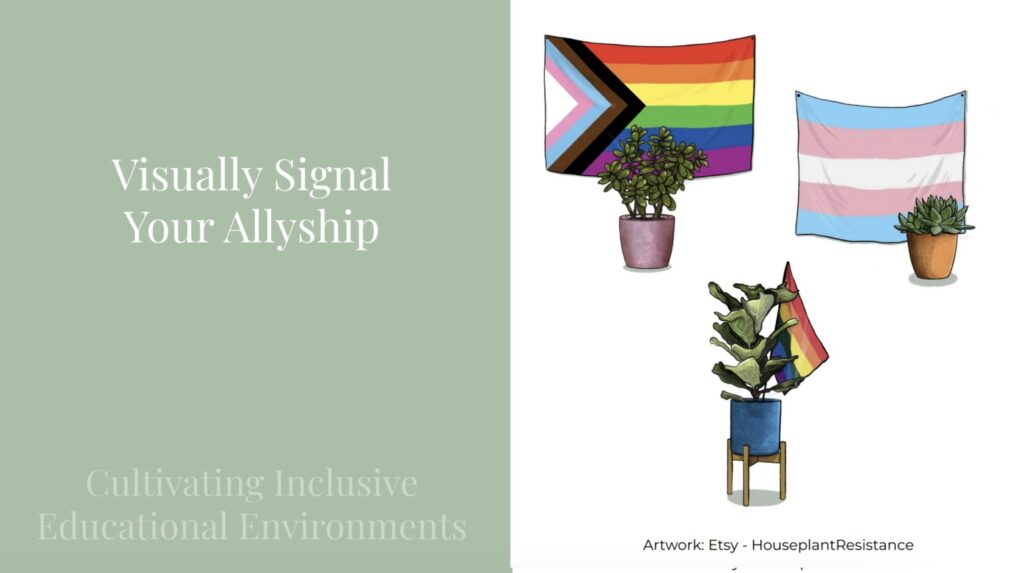 "Families assume that when their children's teachers attend professional development sessions, educators learn how to be more effective. But as these documents show, taxpayer dollars were instead spent encouraging school officials to treat pupils differently on the basis of superficial characteristics, hide information from parents, and discuss adult content with young students," President of Parents Defending Education Nicole Neily told The Federalist. "It's appalling that Columbus City Schools would choose to spend its finite resources on a consultant pushing such toxic content on teachers — particularly because less than half of all students in the district are proficient in reading and math."
Human Events Content recommendations!
Human Events recommendations!