A North Carolina English teacher resigned and has reportedly been stripped of her visa after taping an 11-year-old boy's mouth shut for talking during class.
No charges have been filed against the former Smithfield Middle School teacher, Dawn Felix.
Felix was hired by the district in August as part of a program to bring in international teaching candidates to fill gaps due to the teacher shortage.
On February 14, Catherine Webster received a text from her son showing the tape and telling her he did not know what to do.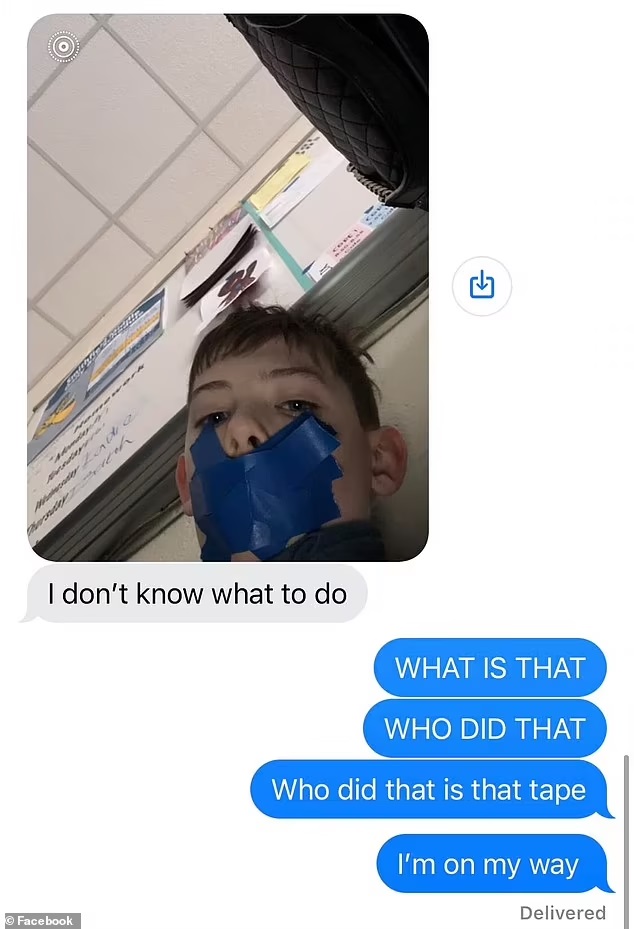 Webster alleges that the teacher has done this to at least three students since being hired.
"She has been doing it for a couple months to numerous children, and according to my child, a detective with Johnston County Sheriffs department, and other classmates, she also sometimes taped their wrists together," Webster wrote on Facebook. "This was an ongoing thing in her classroom, and always without a call to parents about their children's behavior, at least mine and one other parent I know, and potentially a third."
Webster acknowledged that her son had had behavioral issues in school and that she had met with other teachers in the past to work on ways to handle that, but says Felix never contacted her.
"His grades were good, so I had no reason to believe anything was amiss there because she never once reached out to me," the mother explained, but noted that he does have a "tendency to clown around and be disruptive and talk too much."
Webster said, "I'm a reasonable person and a fairly strict parent with no tolerance for disrespect and an understanding that teachers do not have time for repetitive disruption, so I also discipline Brady at home when this happens."
The teacher reportedly told detectives investigating the incident that children in her classes thought it was "funny." Webster maintains that her son was "humiliated."
Felix resigned on February 17, three days after the incident. However, according to Webster, the teacher will not face criminal charges.
"Ultimately, it was agreed by the Sheriff's Department and the District Attorney that the teacher should be charged with Assault on a child under the age of 12," Webster wrote.
The mother says that charges will not be filed as the teacher will return to her home country.
Webster wrote, "unfortunately, it will not happen, and I don't blame them. The teacher, whose contract was damaged from this incident, will be returning to her country since she can no longer teach here. I do not know what kind of disciplinary action it takes to disqualify them from remaining in these contracts, but I do regret that she will not be made an example of. But I agree the backlogged courts should not be wasting their time and resources bringing charges against someone who will soon be leaving the country."
Timcast News has reached out to the school district for comment and will update this article if one is provided.