The Nashville Police Department has released a shocking six minutes of body camera footage showing the moment officers fatally shot transgender child killer Audrey Hale.
Hale, 28, was only active for 14 minutes inside The Covenant School in Nashville, Tennessee, on Monday before being fatally shot by Officers Rex Englebert and Michael Collazo.
During that time, the transgender school shooter killed three nine-year-old children and three adult staff members.
The body camera footage shows the officers meticulously checking classrooms before locating Hale in a second-floor atrium. She immediately began firing at the officers.
Officer Englebert returned the fire and got her down with four shots.
"Stop moving," one of the officers says. "Stop moving. Keep your hand away from the gun."
Watch the heart pounding moment a team of officers literally RUSH into the school (not even wearing full tactical gear/helmets) and fatally shoot transgender shooter Audrey Hale, who murdered 6 people at a Christian elementary school. #NashvilleCovenantSchool pic.twitter.com/kprs7Z3uv1

— Brianna Lyman (@briannalyman2) March 28, 2023
Officer Collazo is seen approaching Hale, who is flailing on the ground. He fires four additional shots, and the movements stop.
Weapons are then seen being removed from Hale's possession, and she appears to be wearing body armor or some sort of tactical vest.
The officers arrived at the school at 10:22 a.m. and had located and stopped her by 10:27 a.m.
The full body camera footage can be viewed here.
The Nashville Police Department also released footage of Hale shooting her way into the building and wandering around looking for victims.
Active shooter Audrey Elizabeth Hale drove to Covenant Church/School in her Honda Fit this morning, parked, and shot her way into the building. She was armed with 2 assault-type guns and a 9 millimeter pistol. pic.twitter.com/mIk2pDmCwQ

— Metro Nashville PD (@MNPDNashville) March 28, 2023
Hale had messaged her friend Averianna Patton on Instagram approximately 16 minutes before the shooting began saying, "I'm planning to die today."
"THIS IS NOT A JOKE!!!!: Hale continued. "You'll probably hear about me on the news after I die."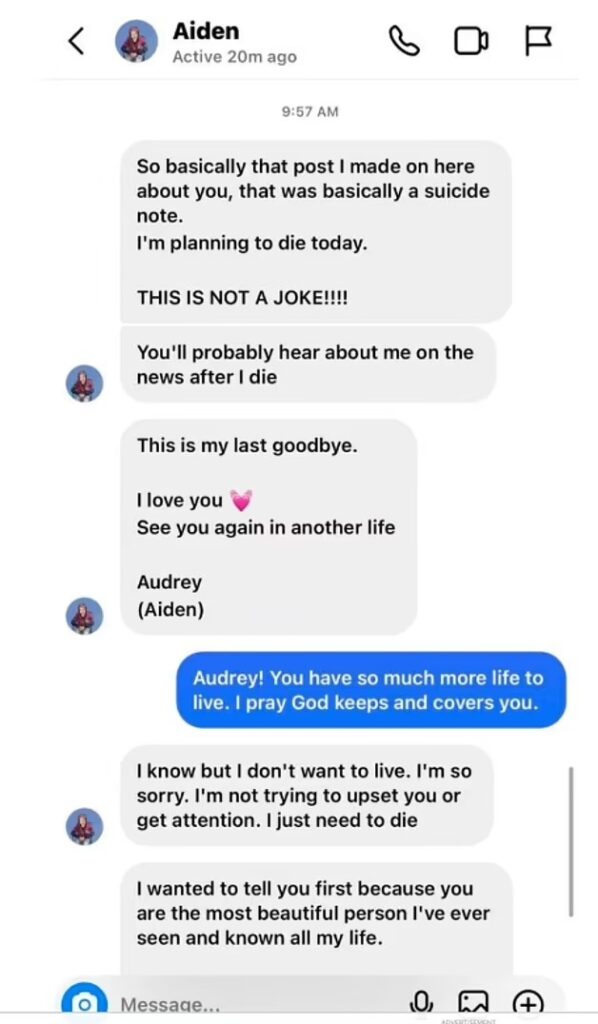 Patton called the police, but it was already too late. By the time she got through on the non-emergency number, Hale had already begun firing shots.
Hale attended the elementary school as a child and had maps of the building and a manifesto.
"We have a manifesto, we have some writings. We have a map drawn out of how this was all going to take place," Nashville Police John Chief Drake said during a press conference on Monday.
The manifesto has not been released at this time.