The DeSantis campaign faces scrutiny after using AI-generated fake photos of Donald Trump embracing former White House chief medical advisor Anthony Fauci.
The fake images were part of an ad shared by "DeSantis War Room" on Twitter on June 5th, attacking the former president for not firing Fauci while he was in office.
Donald Trump became a household name by FIRING countless people *on television*

But when it came to Fauci… pic.twitter.com/7Lxwf75NQm

— DeSantis War Room 🐊 (@DeSantisWarRoom) June 5, 2023
The deepfake images appear in a collage of six photos of Trump and Fauci together — three are real, and three are fake.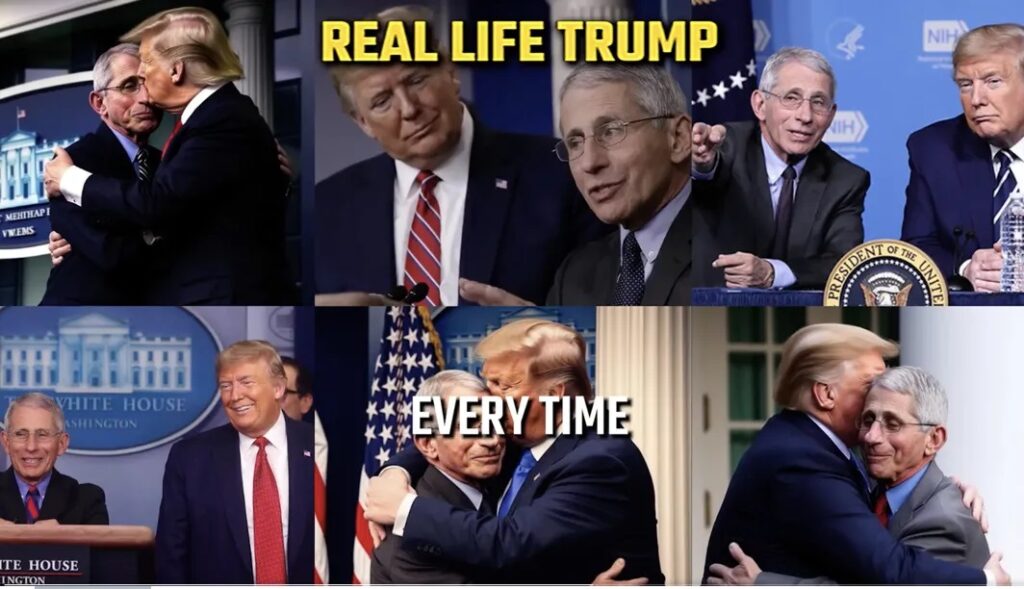 In the collage, the top middle, top right, and bottom left are real. The other three appear to have been generated using artificial intelligence.
"It was sneaky to intermix what appears to be authentic photos with fake photos, but these three images are almost certainly AI generated," Hany Farid, a professor at the University of California, Berkeley and expert in digital forensics, misinformation and image analysis, told AFP, who fact-checked the ad.
The outlet spoke to several media forensics experts who concluded that the images were not authentic.
"These images contain many signs indicating that they were AI-generated," said Matthew Stamm, an associate professor of electrical and computer engineering at Drexel University, who specializes in detecting falsified images and videos. "For example, if you look closely at Donald Trump's hair in the top-left, bottom-middle, and bottom-right images, you can see that it contains inconsistent textures and is significantly blurrier than other nearby content such as his ears or other regions of his face."
The report added, "Among other indications of fakery, the sign behind Trump and Fauci in the collage's upper-left image resembles the backdrop of the White House press briefing room, but the text is incomprehensible and does not properly spell 'The White House' or 'Washington.'"
Artificial intelligence notoriously has problems recreating text.
This is not the first time that images produced using artificial intelligence have been used in a campaign ad.
In April, the Republican National Committee used deepfakes for an ad depicting a dystopian future if President Joe Biden is reelected.