*For corrections please email corrections@timcast.com*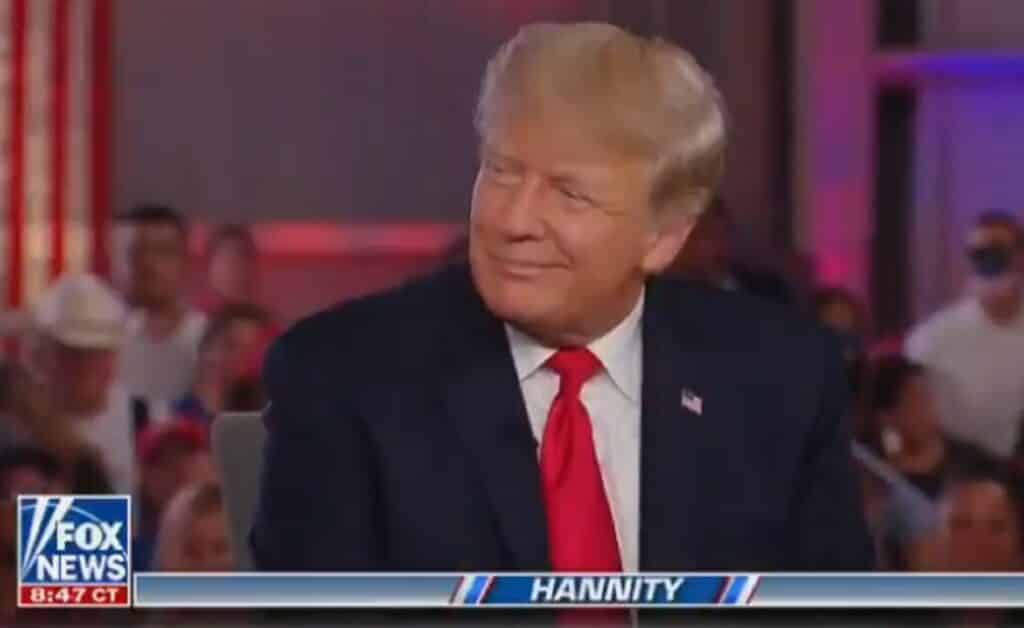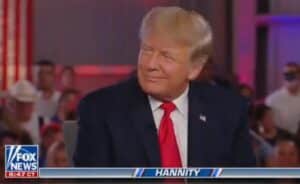 By Cassandra Fairbanks
Speaking to Sean Hannity during a town hall on Wednesday, former President Donald Trump said that he has made his decision about running in 2024.
A poll from Quinnipiac University conducted at the end of May found that 66 percent of Republican voters would like Trump to run again, but he has not publicly confirmed if he is going to or not. https://twitter.com/DailyCaller/status/1410421487438344192 "Let me ask the crowd," Hannity began. "Of everybody here, would you like to see the president run again in 2024?" A massive round of cheers and applause broke out in response. "I have to ask, where are you in the process of," Hannity began, "Without giving the answer what the answer is, have you made up your mind?" Trump paused for a moment, before answering "yes." Applause broke out once again. In addition to wanting Trump to run again, the Quinnipiac poll found that 85 percent of Republican voters want future GOP candidates to agree with Trump on policy issues. The only other possible GOP candidate that has been generating as much enthusiasm as a second Trump term is Florida Governor Ron DeSantis. Trump has indicated that he is open to the idea of selecting the popular governor as his running mate. "Sure I would … I would certainly consider Ron," Trump
told Fox Business'
 Stuart Varney in a phone interview at the beginning of June. "I was the first one to endorse him when he came out as a congressman that a lot of people didn't know, and my endorsement helped him tremendously," Trump said. "And I know him very well. He's a great guy." DeSantis actually beat Trump in a straw poll during the Western Conservative Summit in Denver last month. Only one other president has ever served nonconsecutive terms — Grover Cleveland served as both the 22nd and 24th president.
For corrections, please email corrections@timcast.com